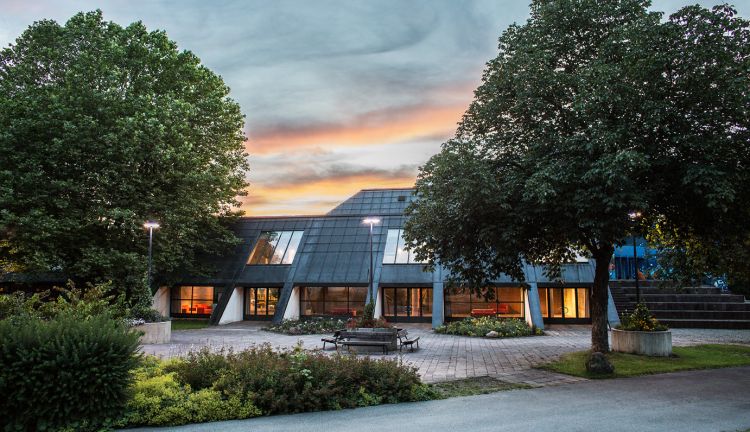 Kulturhaus Dornbirn
The arts centre, Kulturhaus Dornbirn, lies nestled between a lovely town park, with its shady green seating areas, and the lively town centre, which is just a couple of minutes' walk away. It is a conference and congress centre with flexible function rooms, all professionally managed by a superb team offering a wide range of services.
Congresses in an urban yet nature surrounding
Dornbirn was central to the industrial growth of the region and the town developed over the years into a buzzing centre for trade. In 1982 the Kulturhaus Dornbirn was built to give a stage to the entrepreneurs, industries and trade that thrived here. The large hall offers 730 visitors an unrestricted view of the spacious stage, one-third of which is the gallery. Like all major congress establishments, the Kulturhaus Dornbirn boasts the latest in hi-tech equipment and has a dedicated team standing-by in order to resolve any issues. The rooms and locations can be extended or separated in order to offer smaller groups a more intimate setting for private meetings or seminars.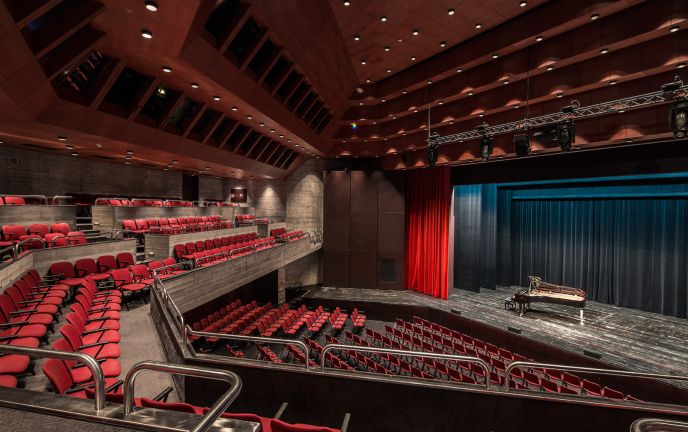 324
hotel rooms
are located in a 15 minutes' walk
The foyer can be connected with the hall in order to increase the seating by 150 people. The auditorium blends with the large stage to create one harmonious environment. Several rooms can be configured with each other for holding all kind of meetings. The small hall and the garden foyer can be used to create lovely locations for versatile formats with views onto the park. The small hall is more suitable for private functions or presentations, since it is located on the ground floor. The Kulturhaus Dornbirn has been hosting the fibre textile conference every year since it opened in 1982, and there is a reason behind such loyalty, the Kulturhaus Dornbirn, its architecture, the dedicated team and the values of traditional service come together to offer the perfect venue solution.
Contact: Fritz Ortner
Kulturhaus Dornbirn
Rathausplatz 1
6850 Dornbirn
Are you interested in planning an event in Vorarlberg?
Key Data
Name
m²
Measurement
l x w x h
Capaciy in
theaer syle
Capacity in
class room style
Capacity in
banquet style
Capacity in
cocktail syle
Daylight
Black-out blinds
Aircondition
Großer Saal
310m²
29 x 25 x 15
474
214
320
300
-
Großer Saal inkl. Galerie
488m²
730
322
586
300
-
Kleiner Saal
180m²
17,5 x 14 x 3,6
243
82
160
200
-
Eingangsfoyer
575m²
26 x 23 x 10
150
60
200
300
-
Gartenfoyer
360m²
30 x 11 x 8
150
60
250
200
Designed for better communication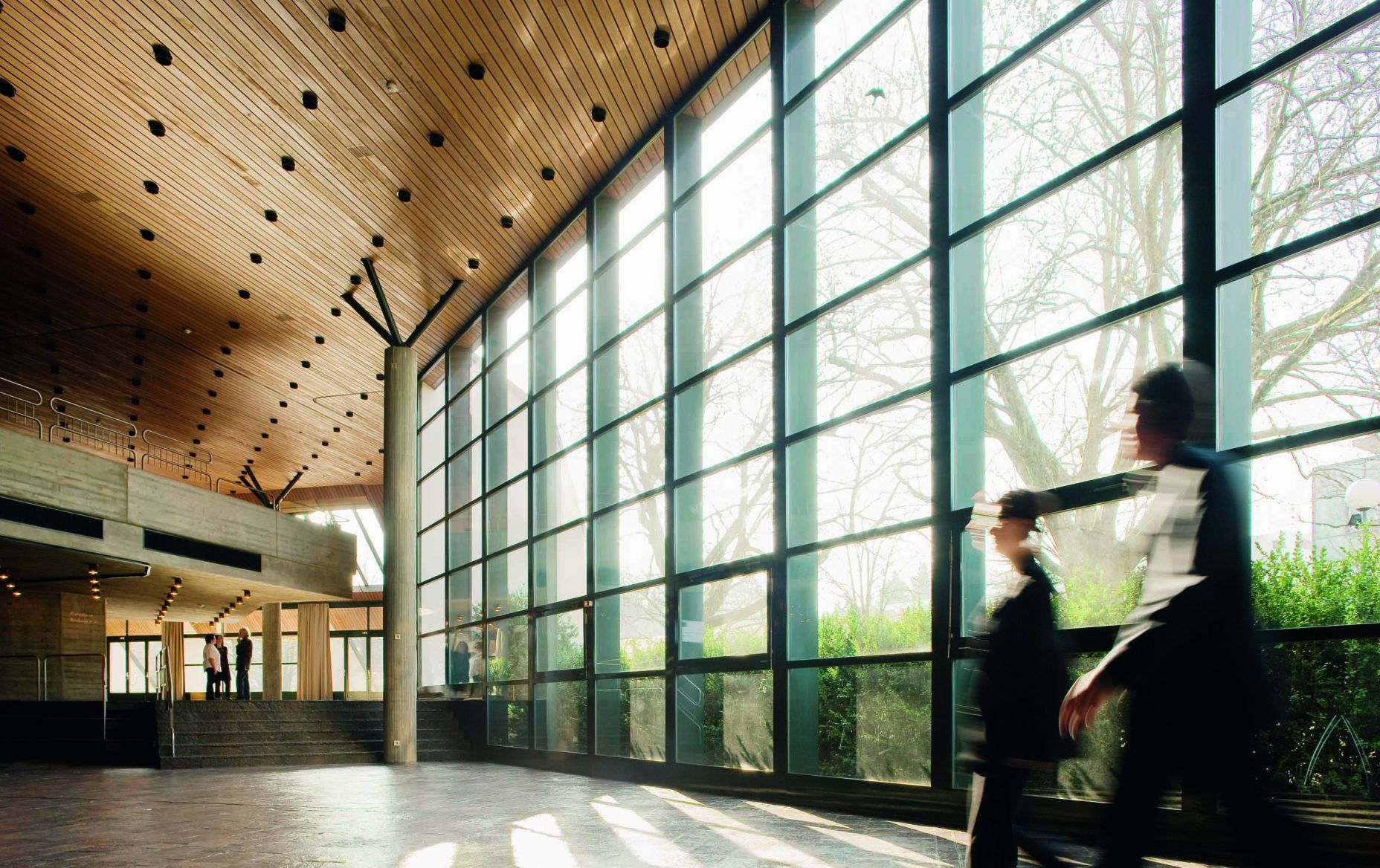 © Anabell Stübe, Albrecht Schnabel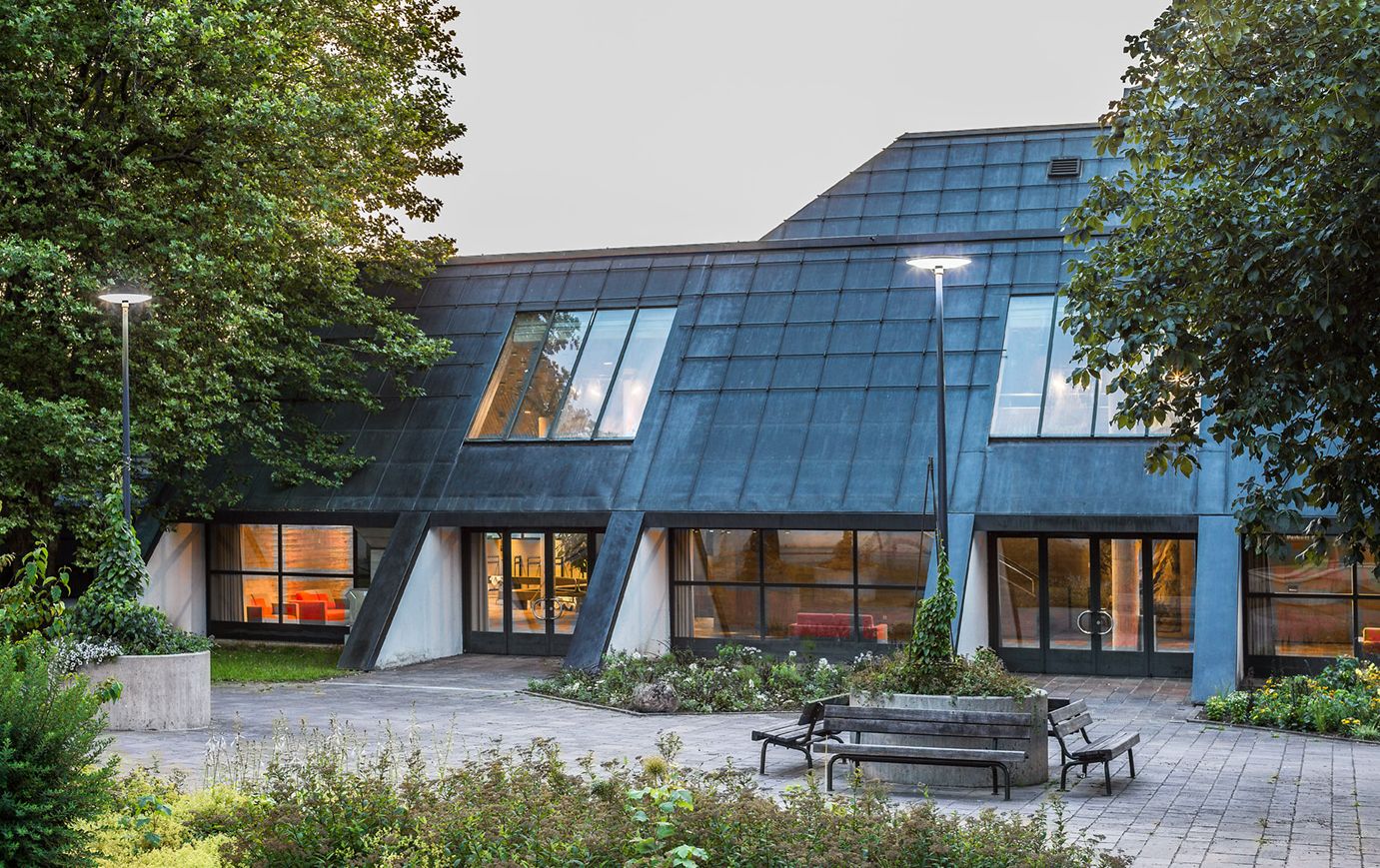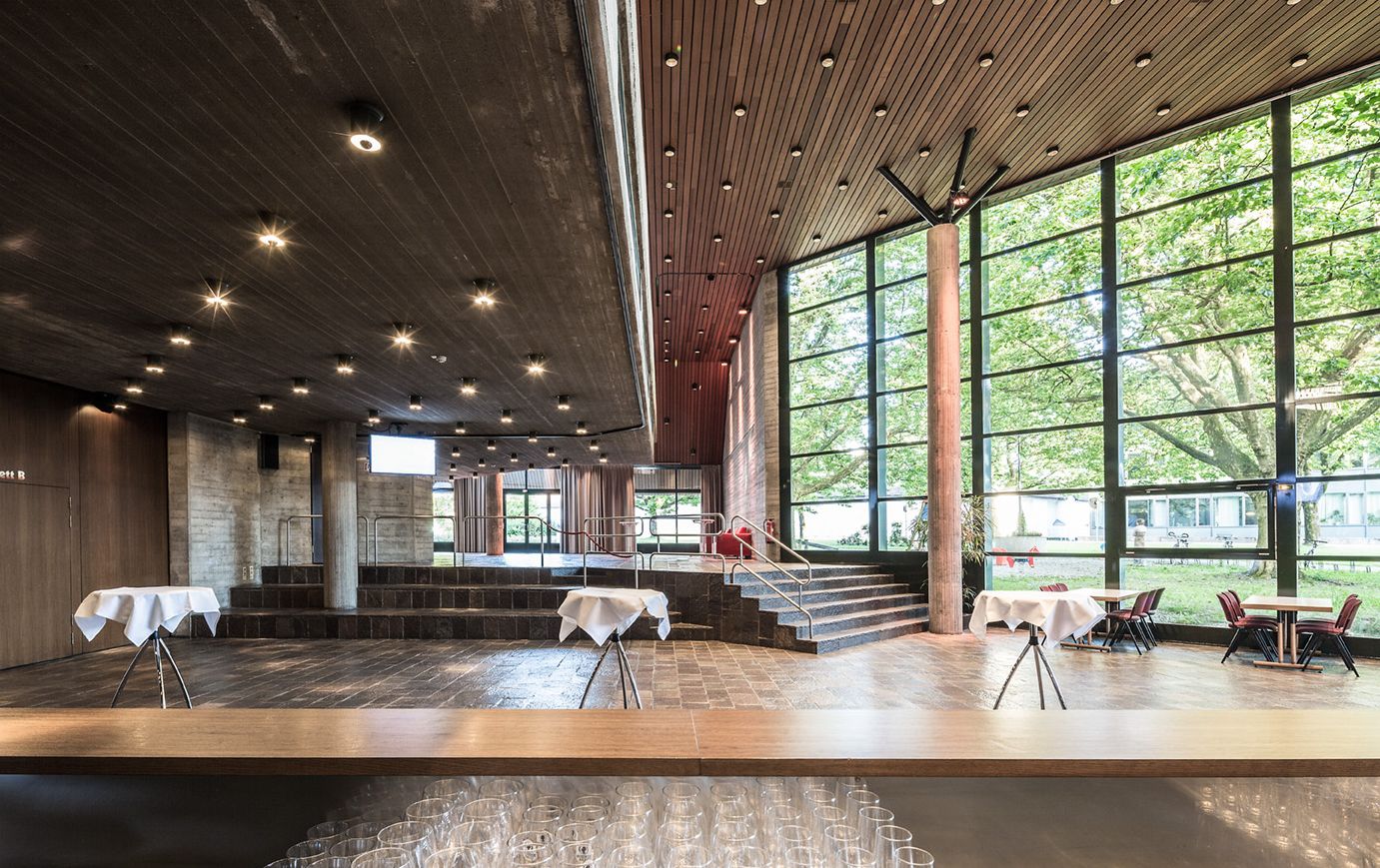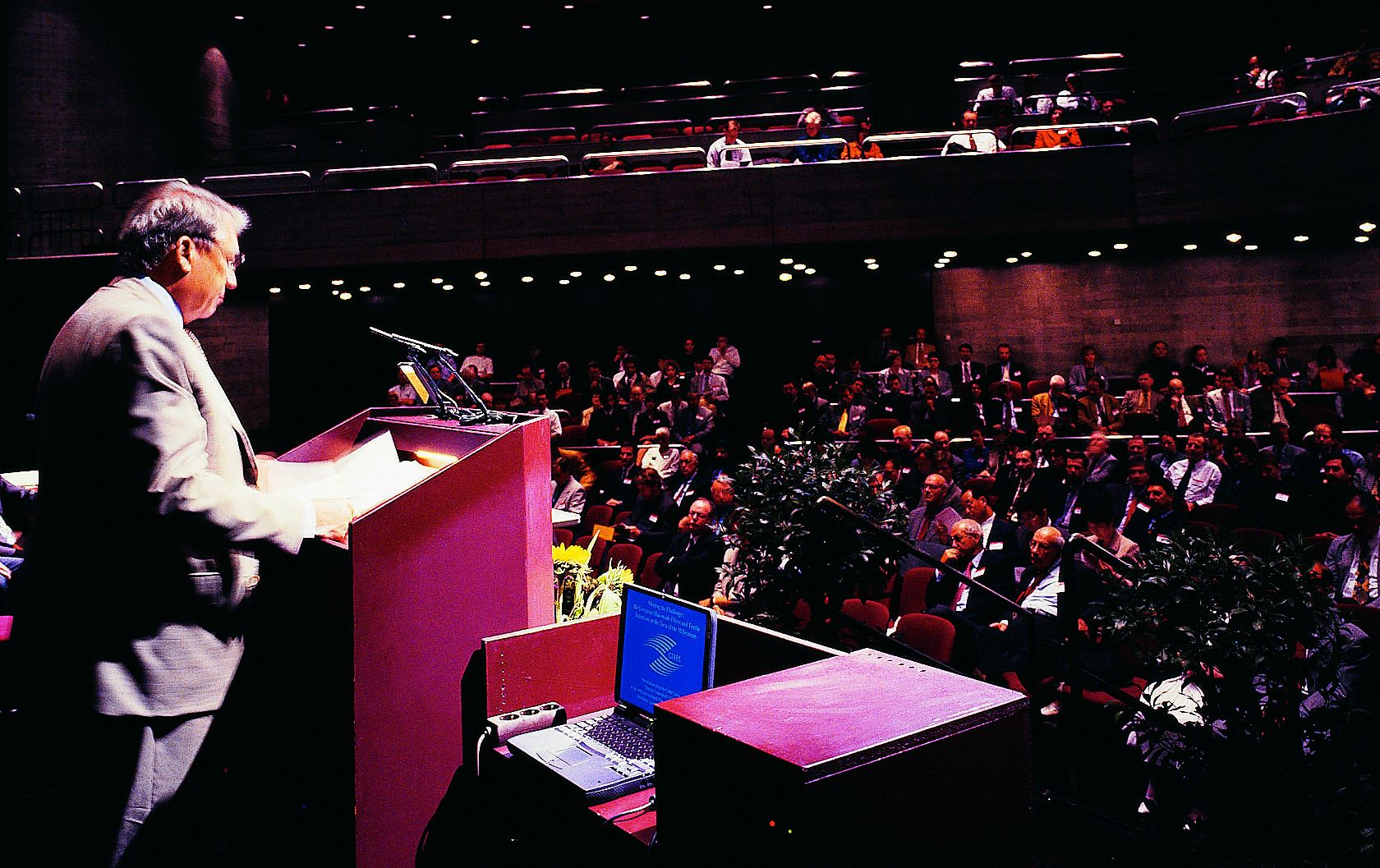 © Kulturhaus Dornbirn GmbH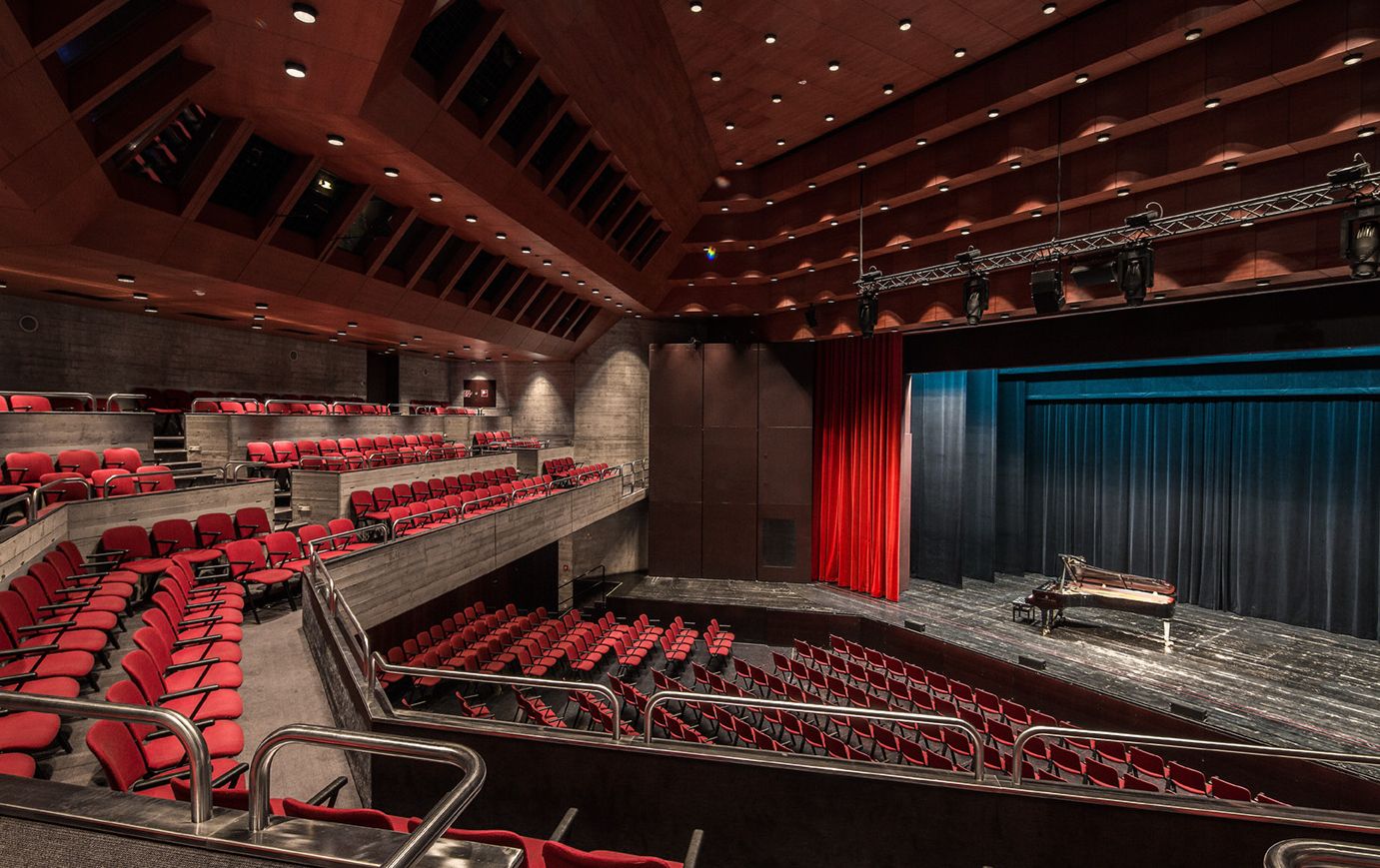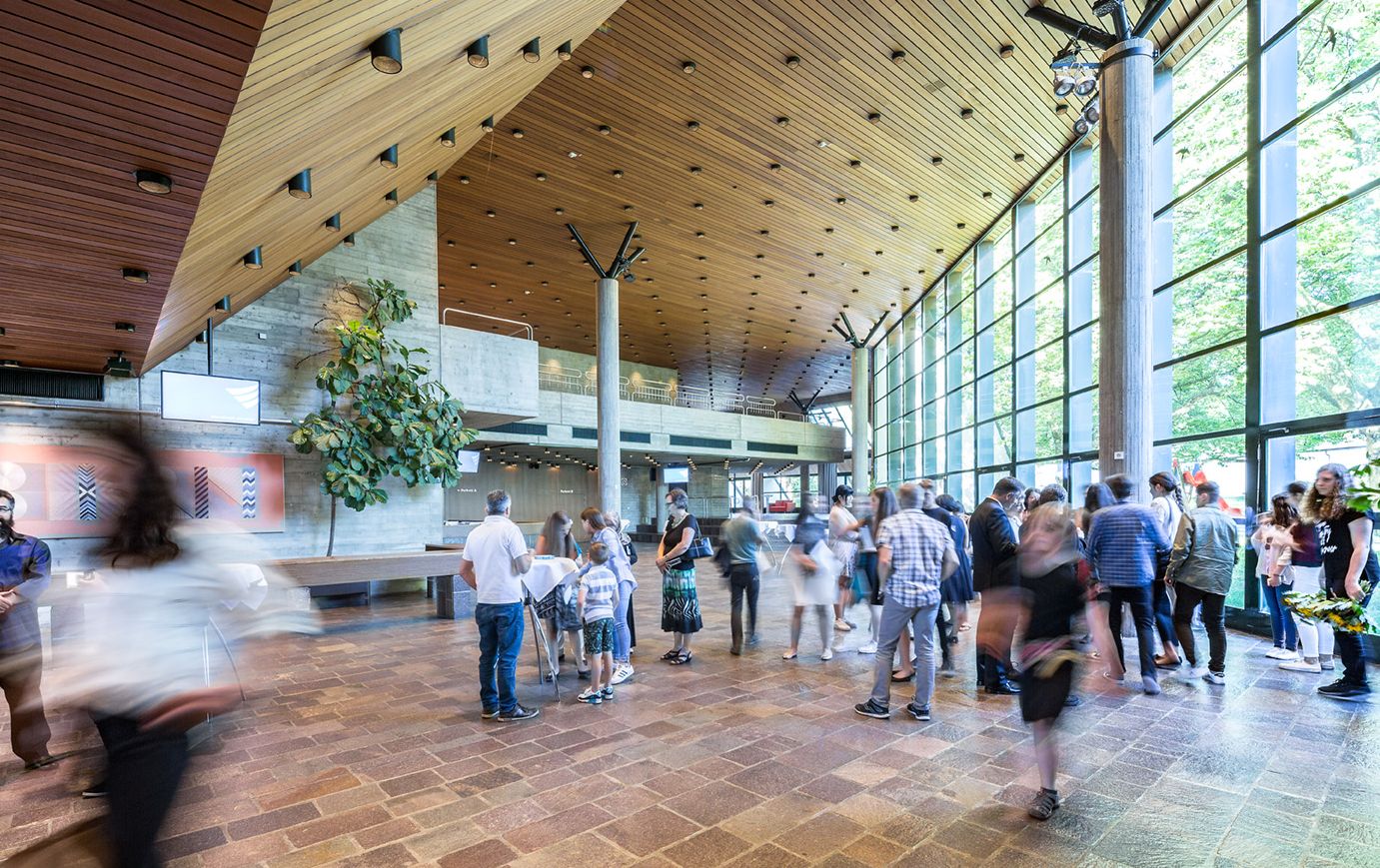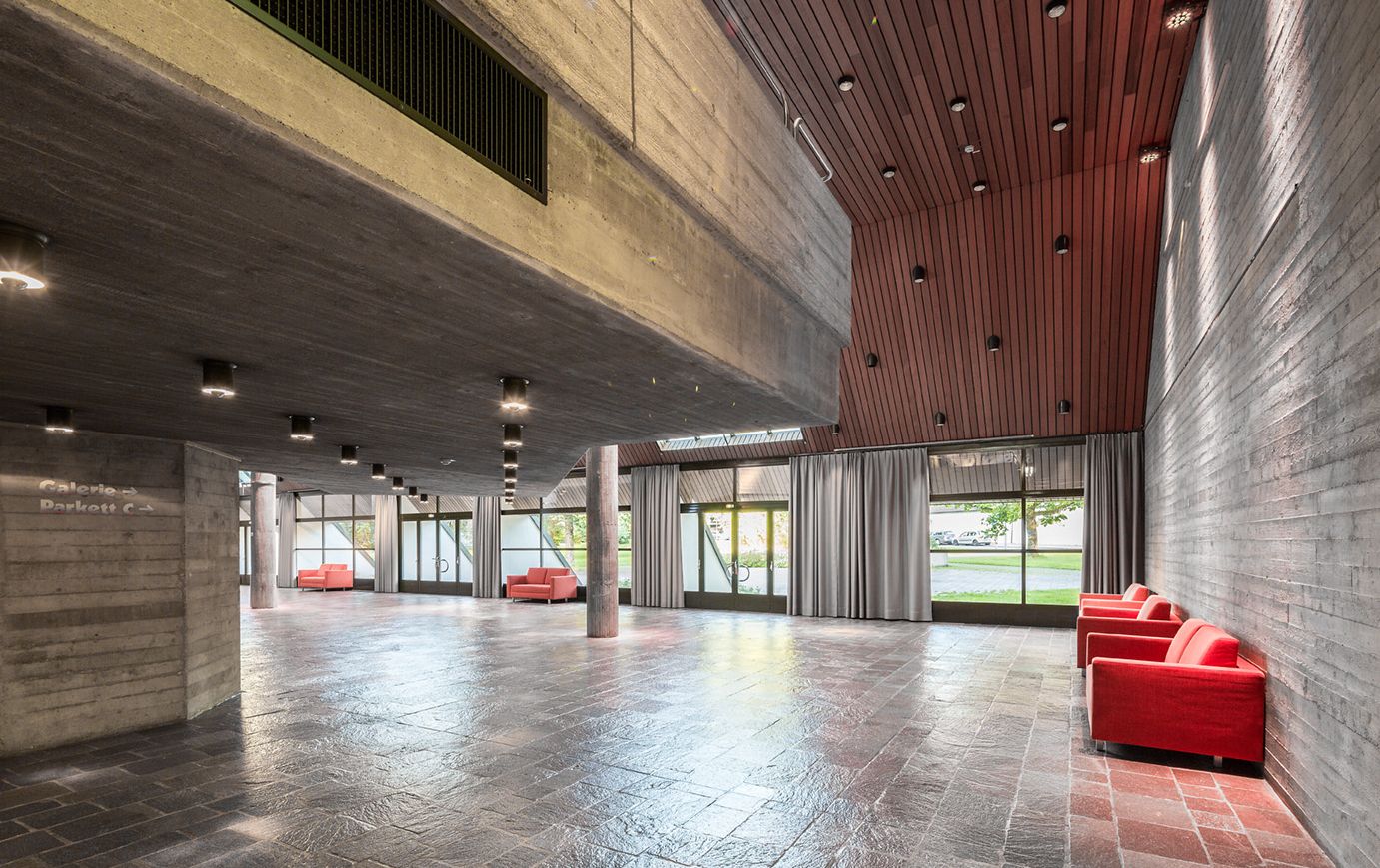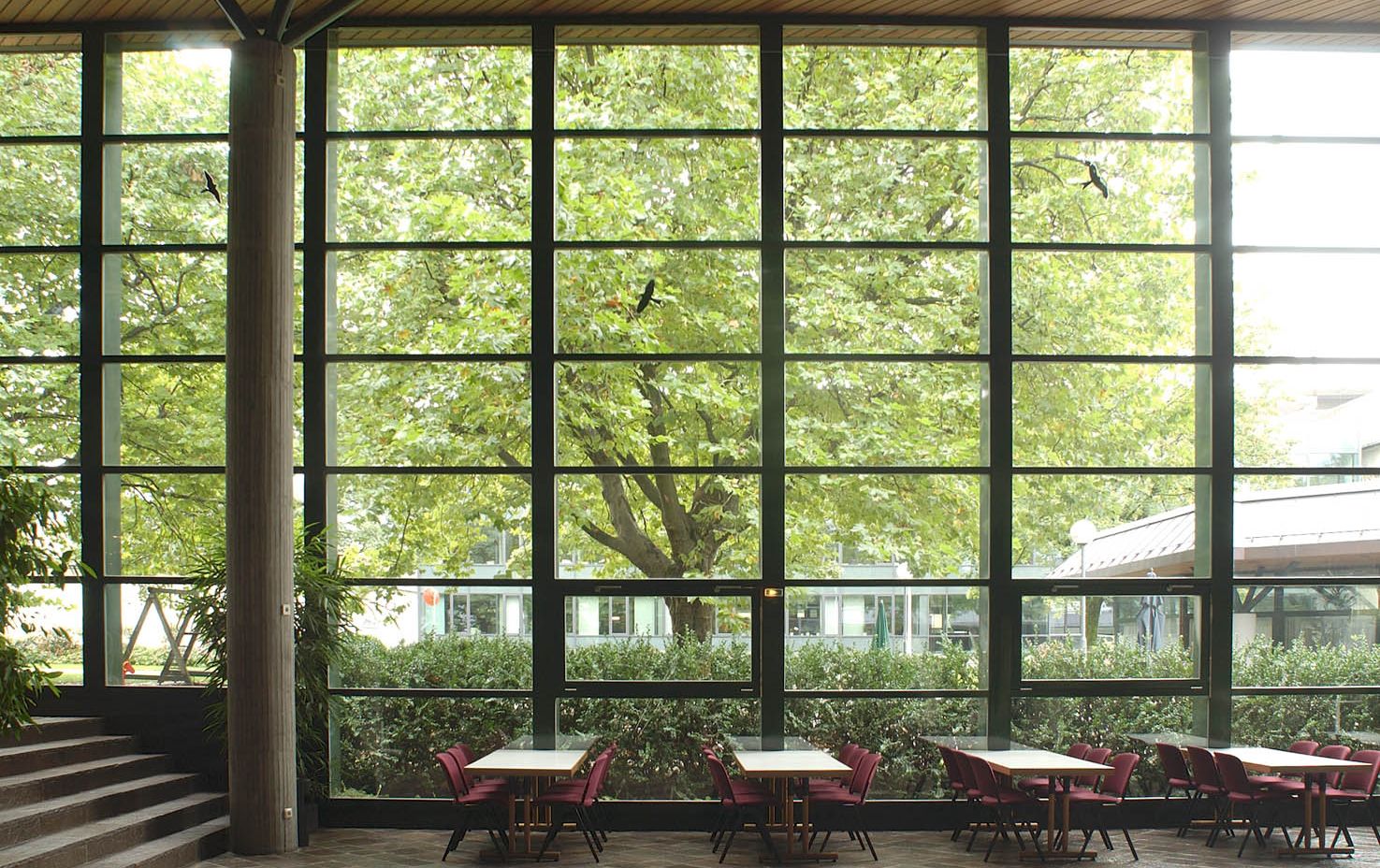 © Kulturhaus Dornbirn GmbH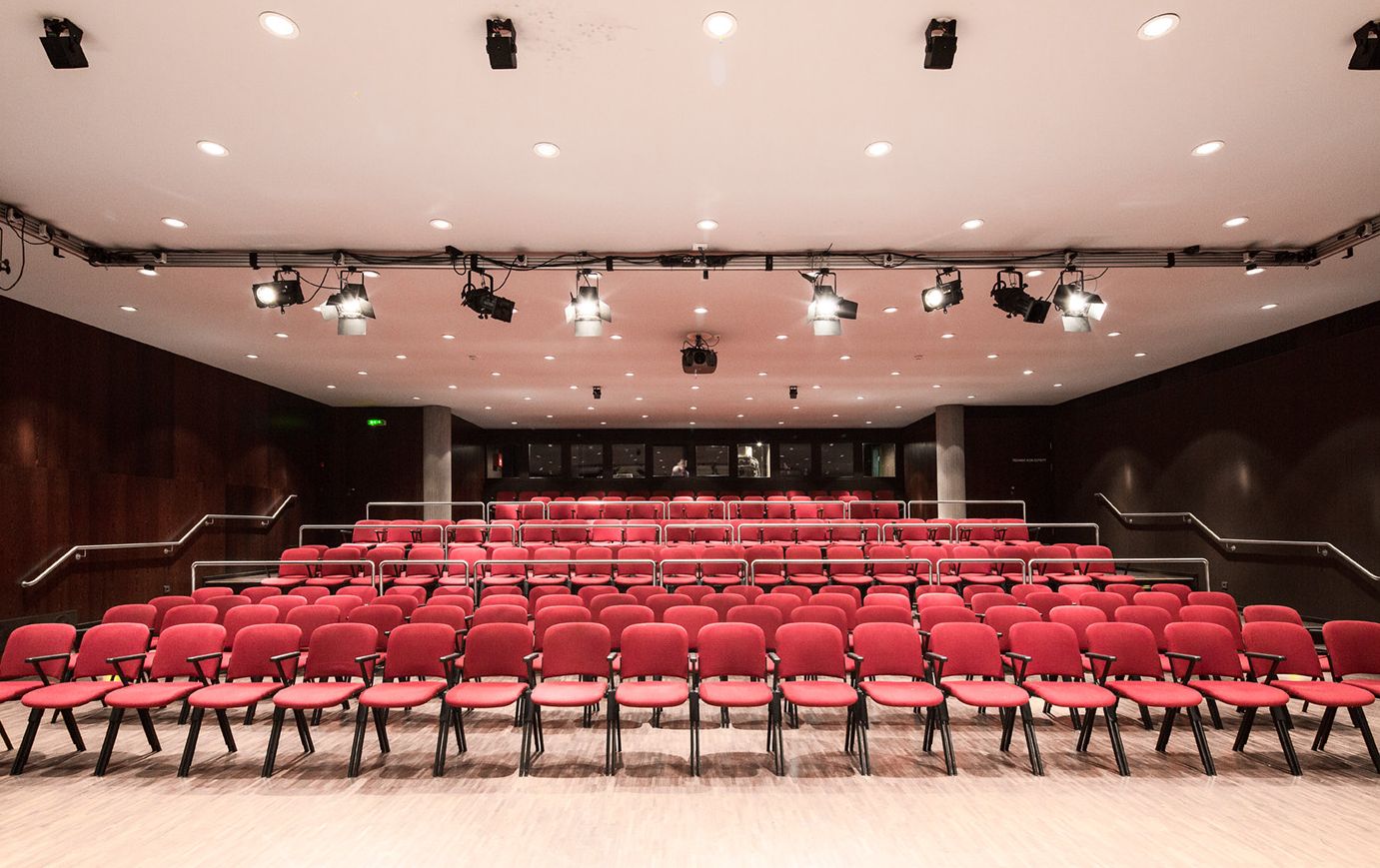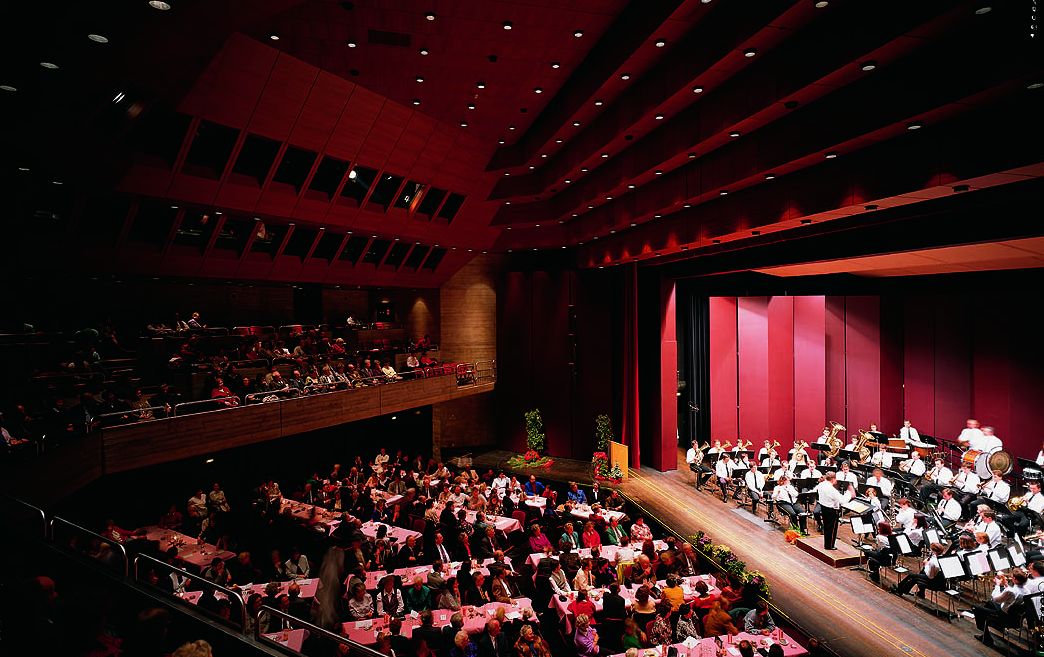 © Kulturhaus Dornbirn GmbH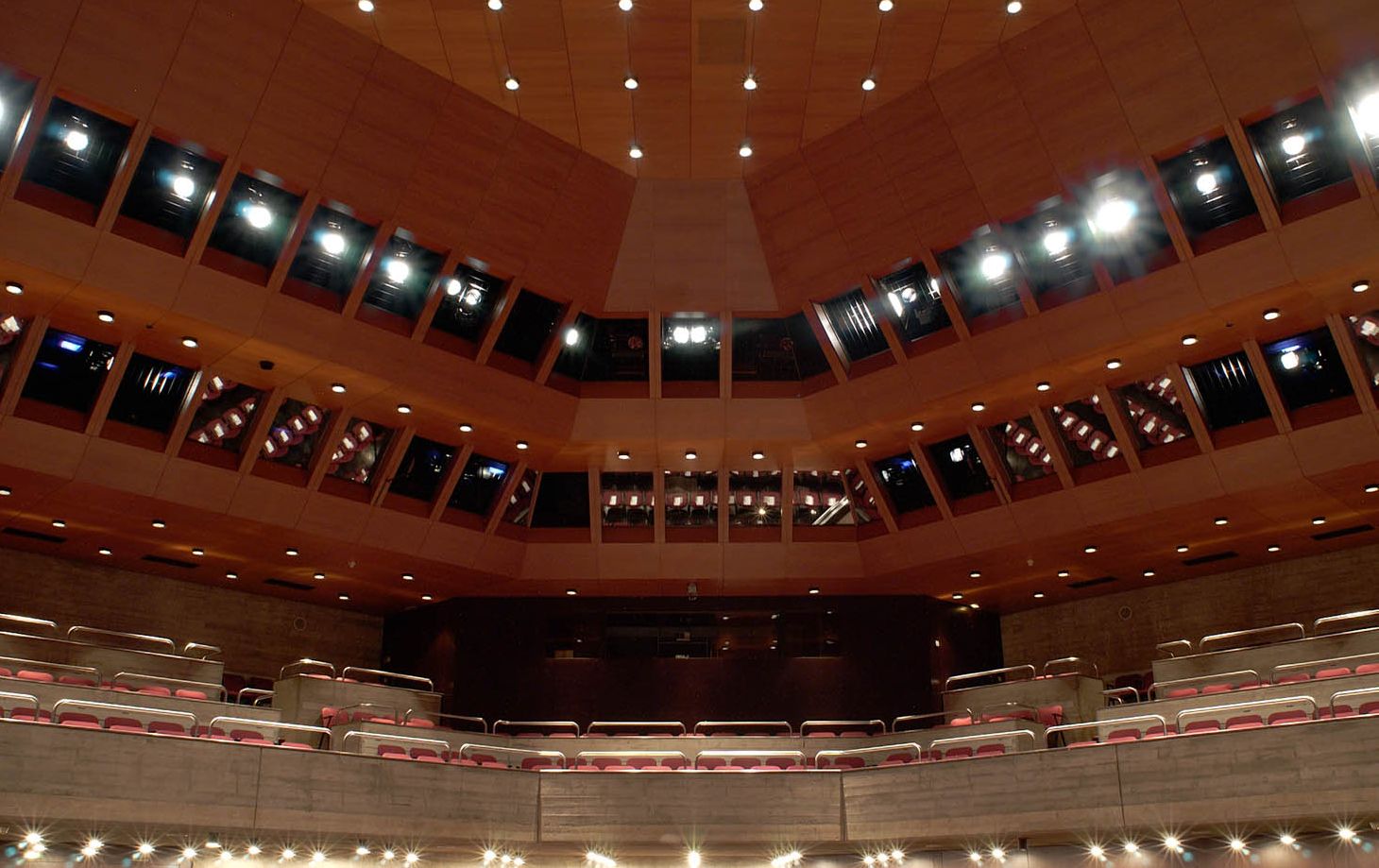 © Kulturhaus Dornbirn GmbH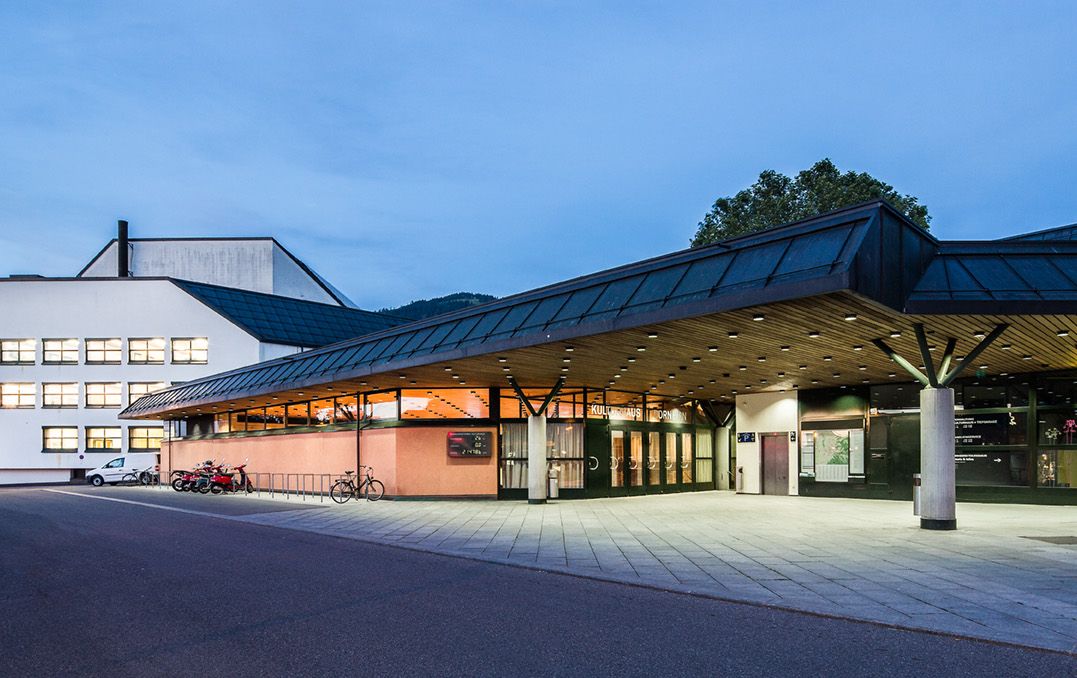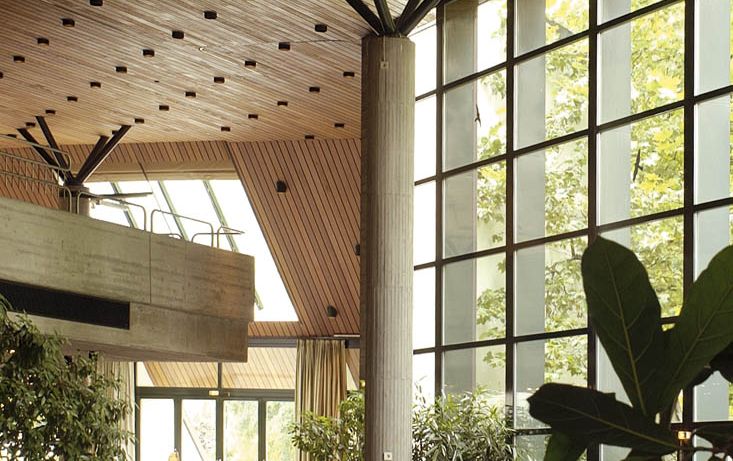 © Kulturhaus Dornbirn GmbH
Get in touch with us