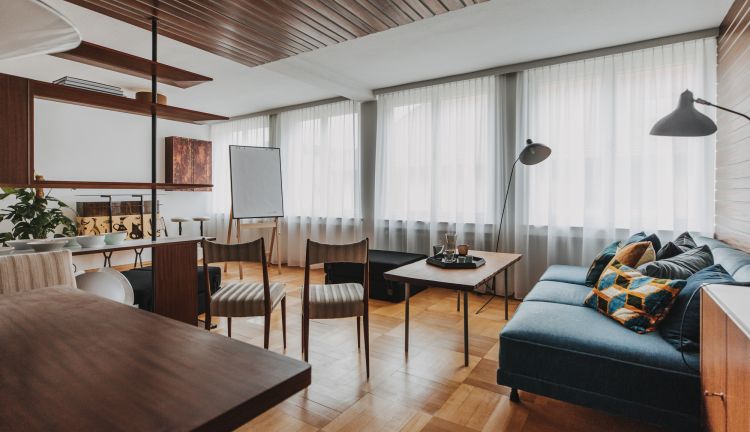 Irmhild
The IRMHILD is not only an office and meeting room, it is also a source of inspiration and offers accommodation for guests.
The vintage apartment, dating back to the 1950s, has been transformed into a retro-design venue that inspires new thinking over an area of almost 100 square metres. The living room becomes an idea workshop. Between six and eight people may let themselves be inspired by the special atmosphere and devote themselves to creating, entering into discourse and learning. As a meeting location, the IRMHILD offers state-of-the-art conference equipment and a kitchen for preparing food or having it cooked and constitutes a place of retreat where people are able to spend time together. The IRMHILD is located at the centre of Bregenz and in the immediate vicinity of the mountains and the lake. The IRMHILD stands for a multitude of different ways of exchanging thoughts and ideas.
Contact: Karin Guldenschuh
Irmhild
Jahnstraße 20/51
6900 Bregenz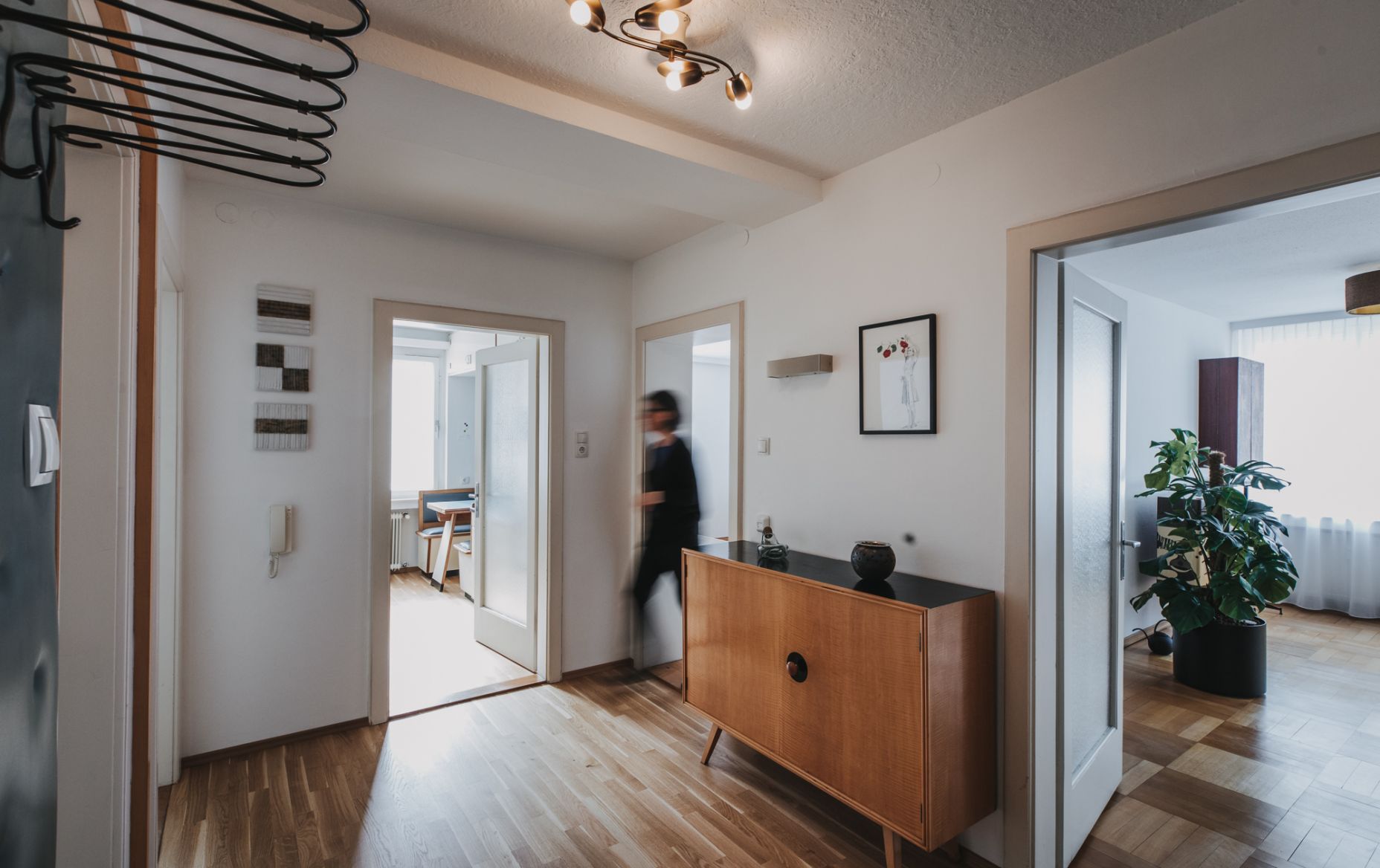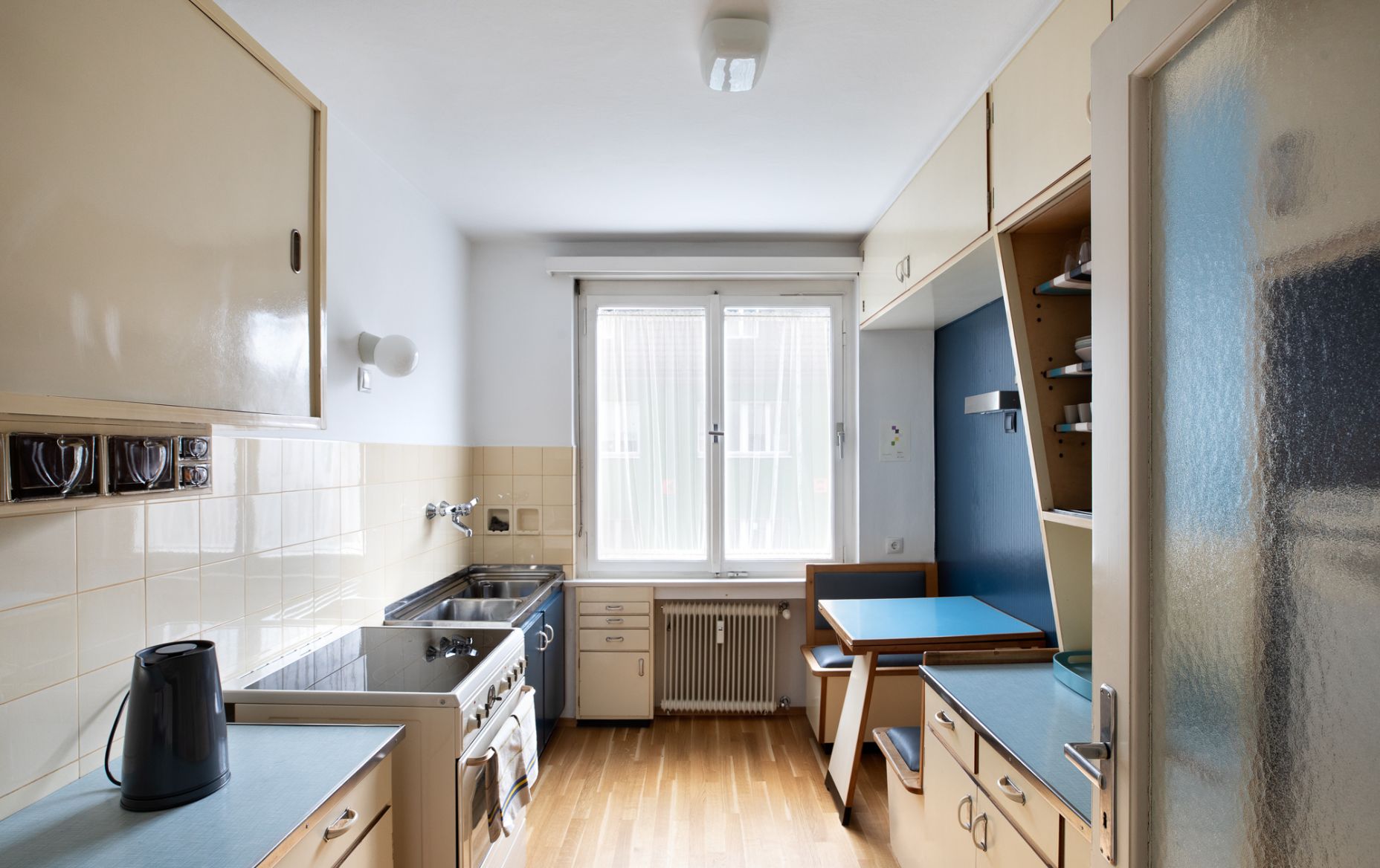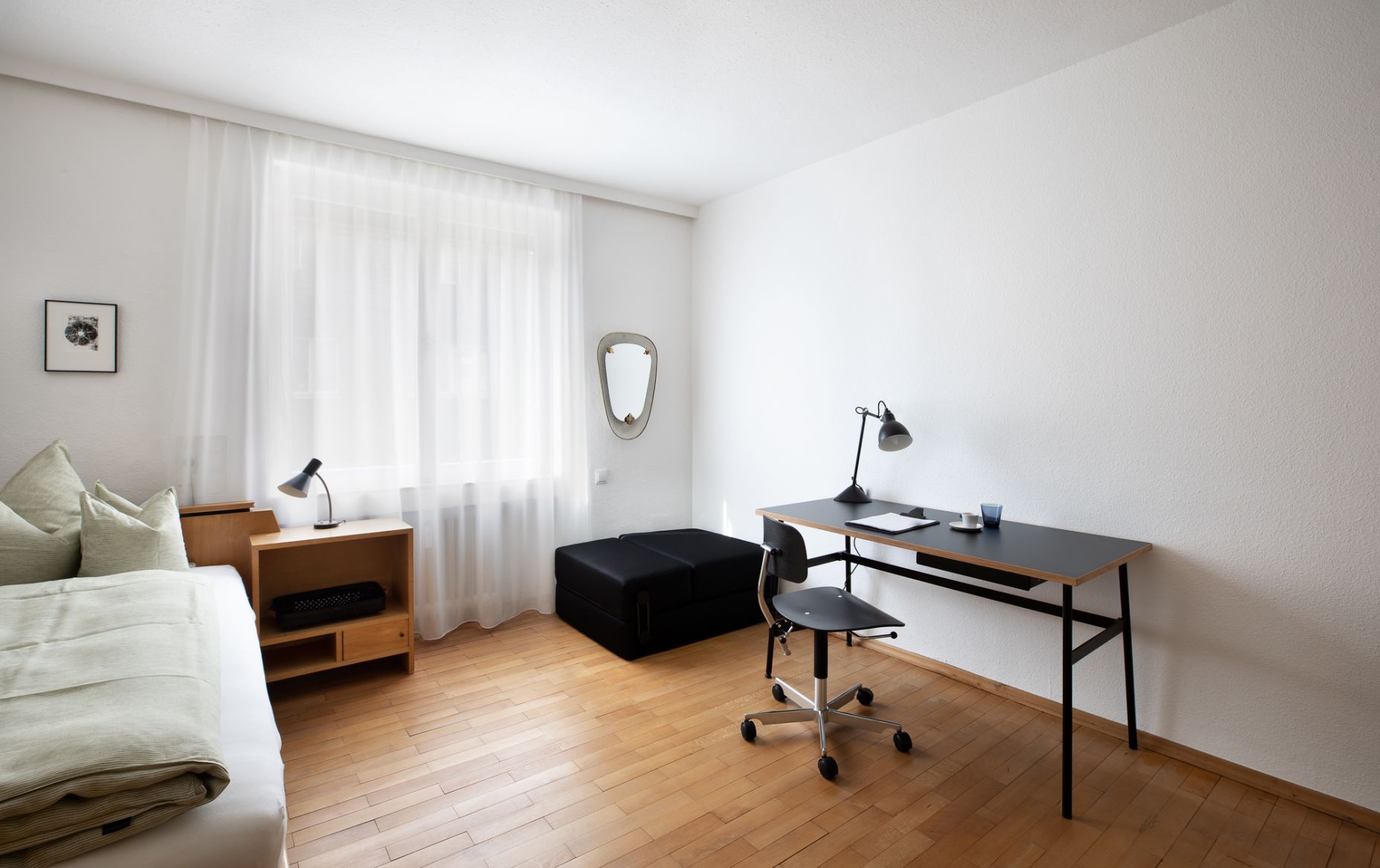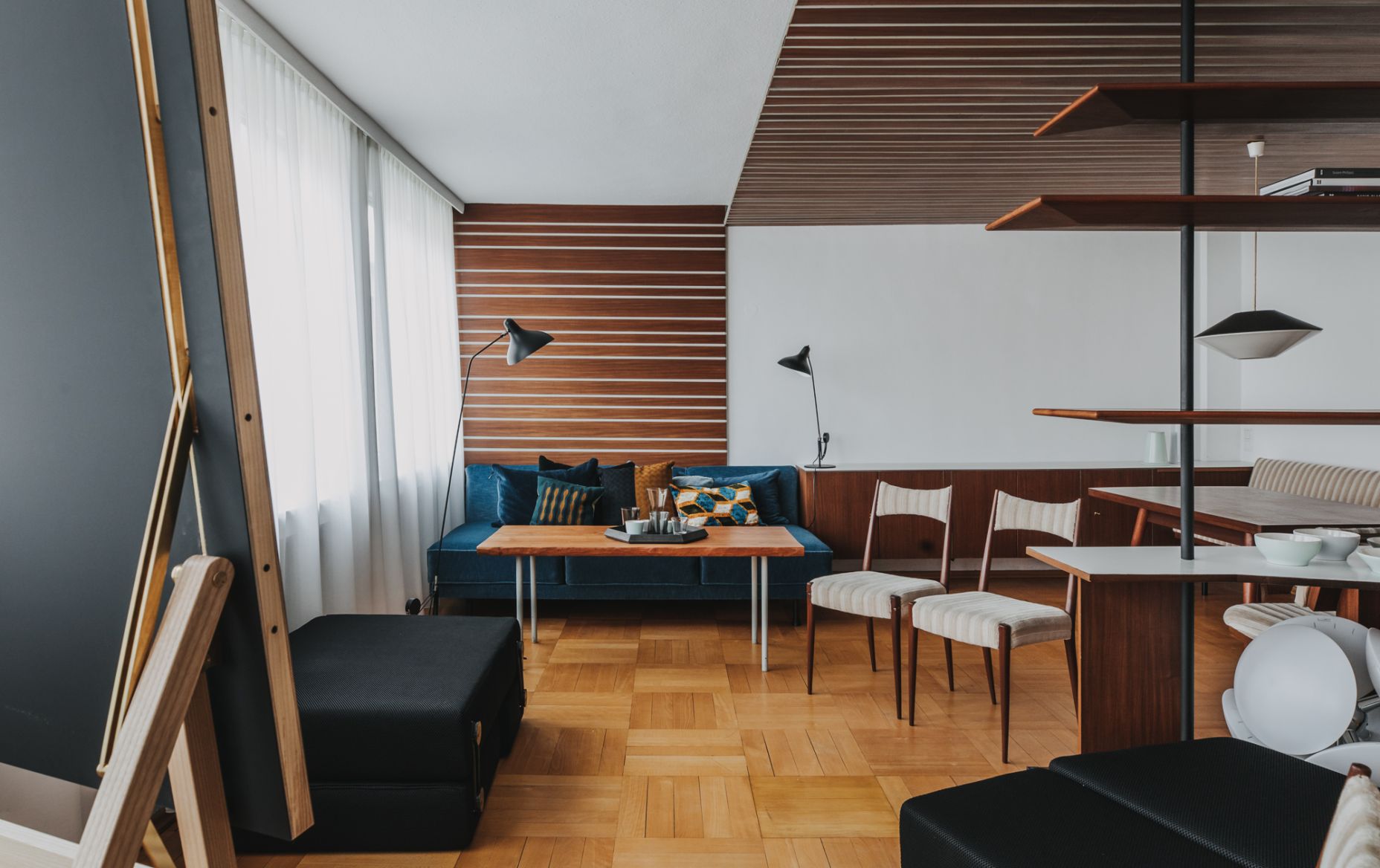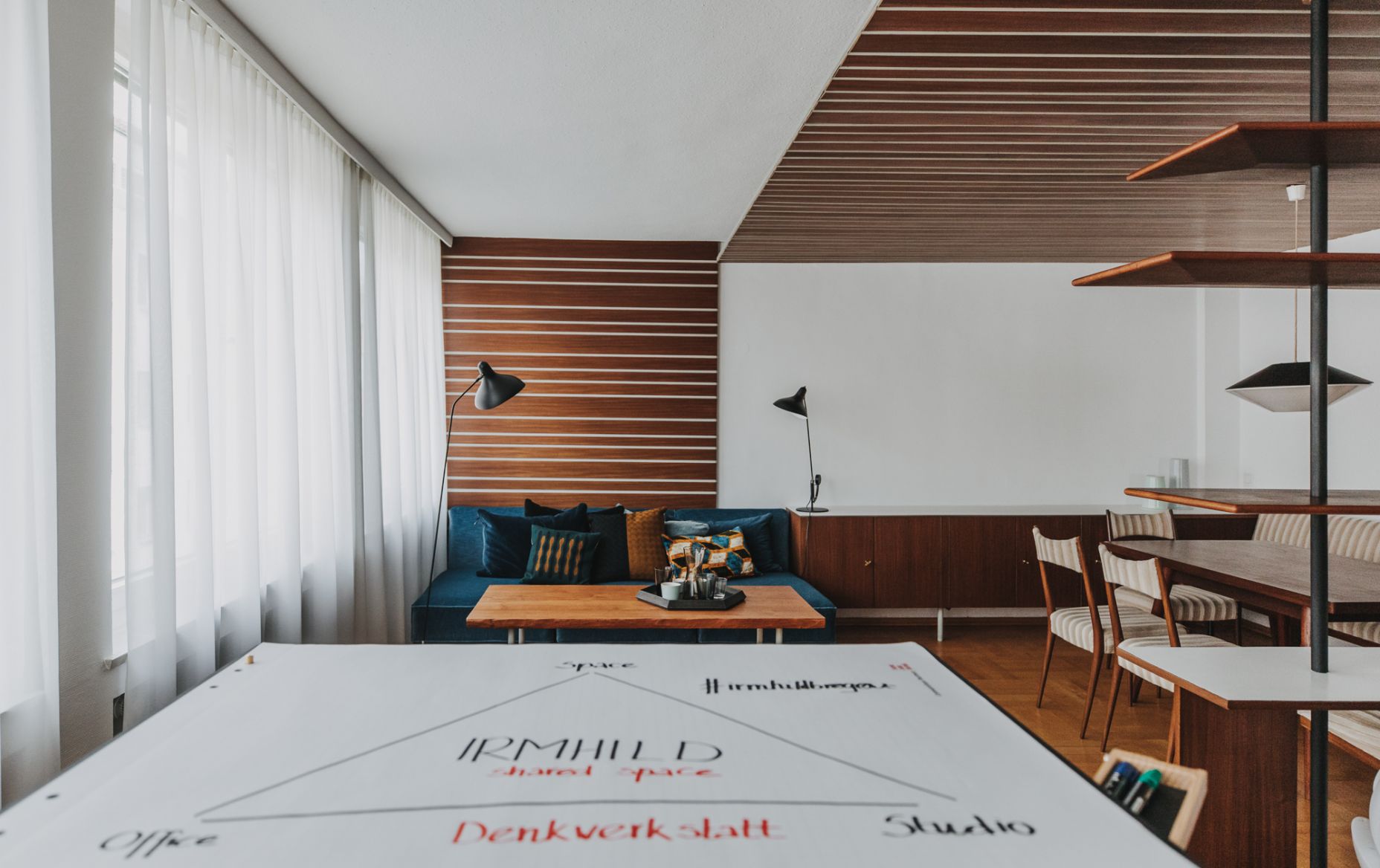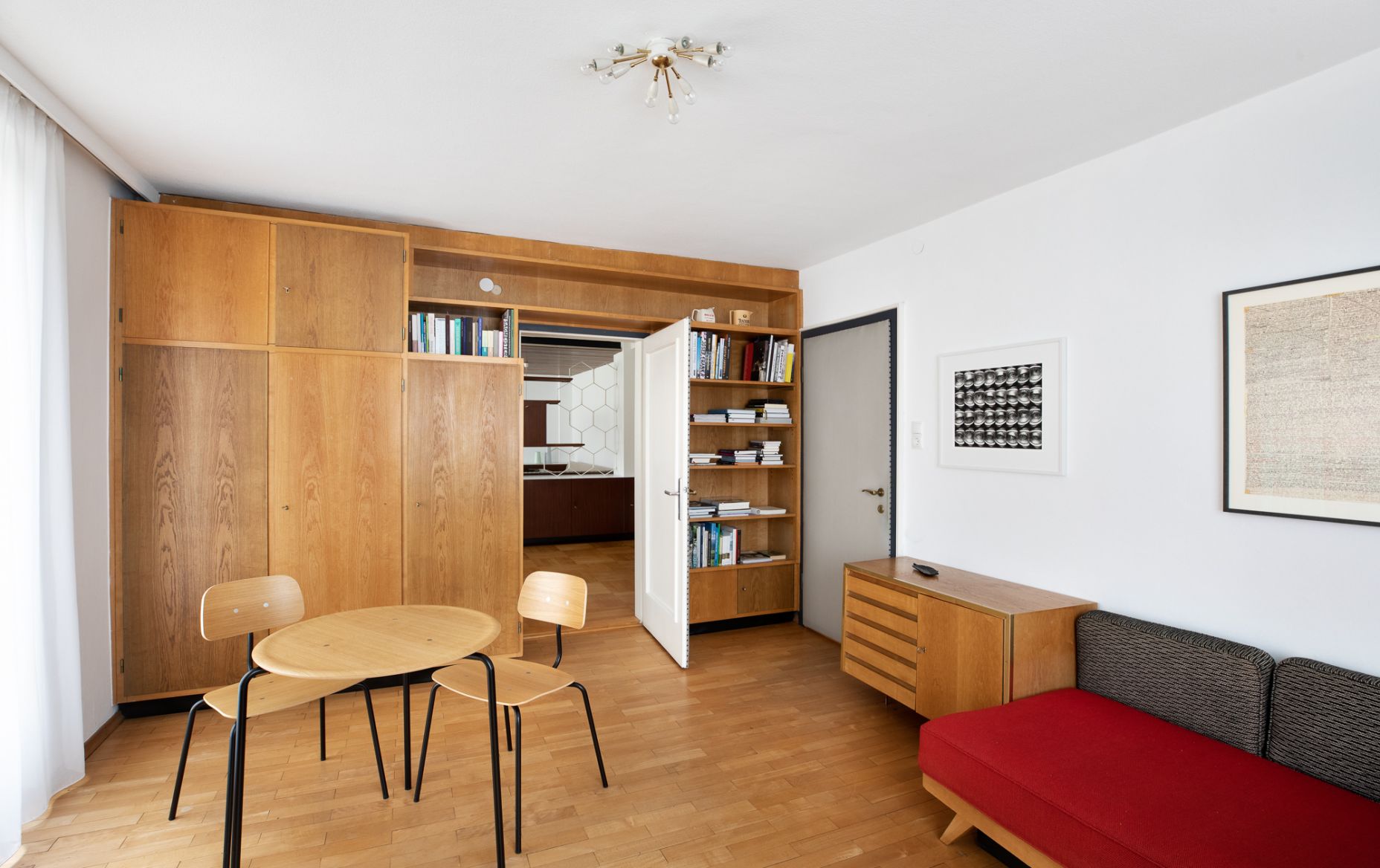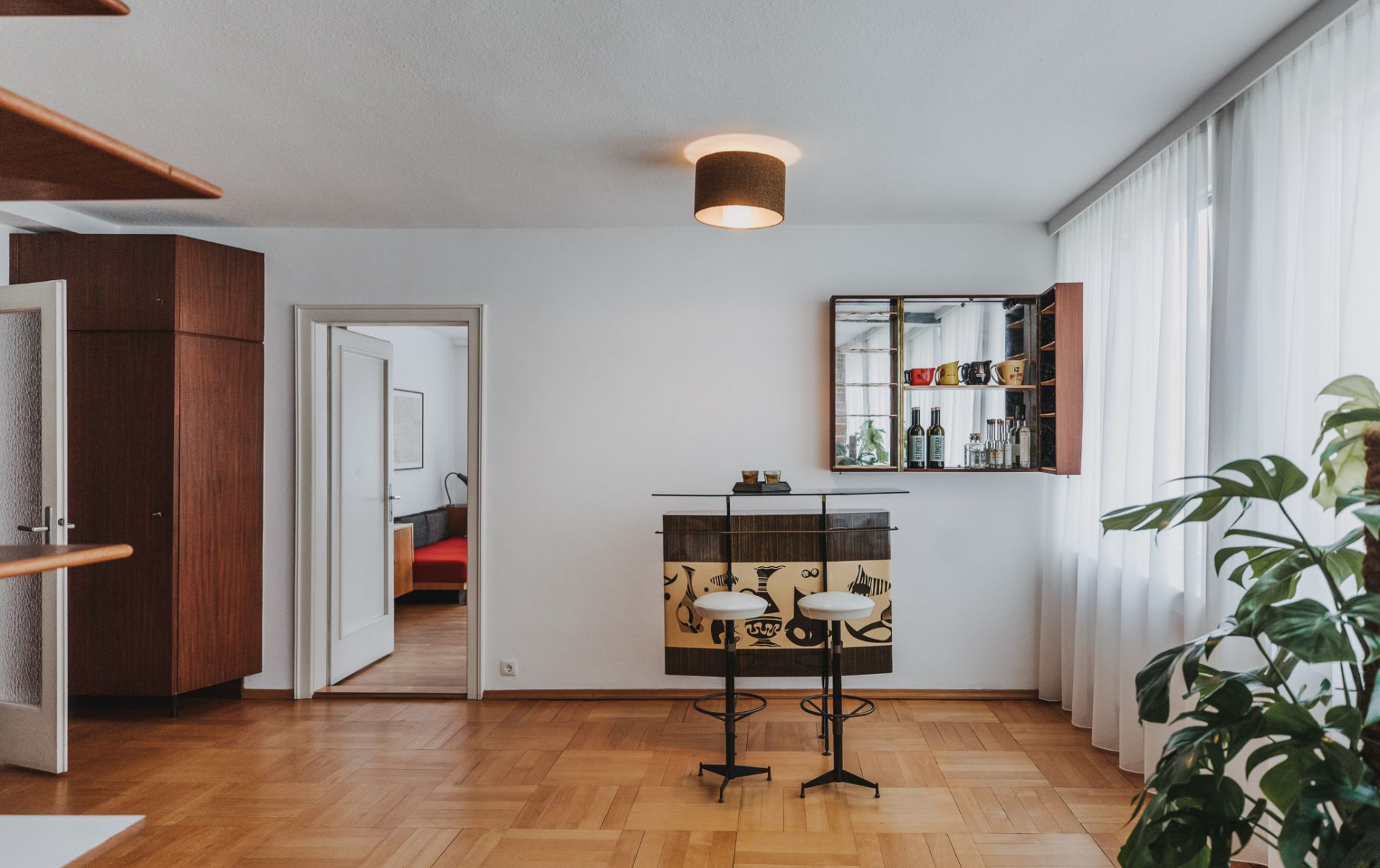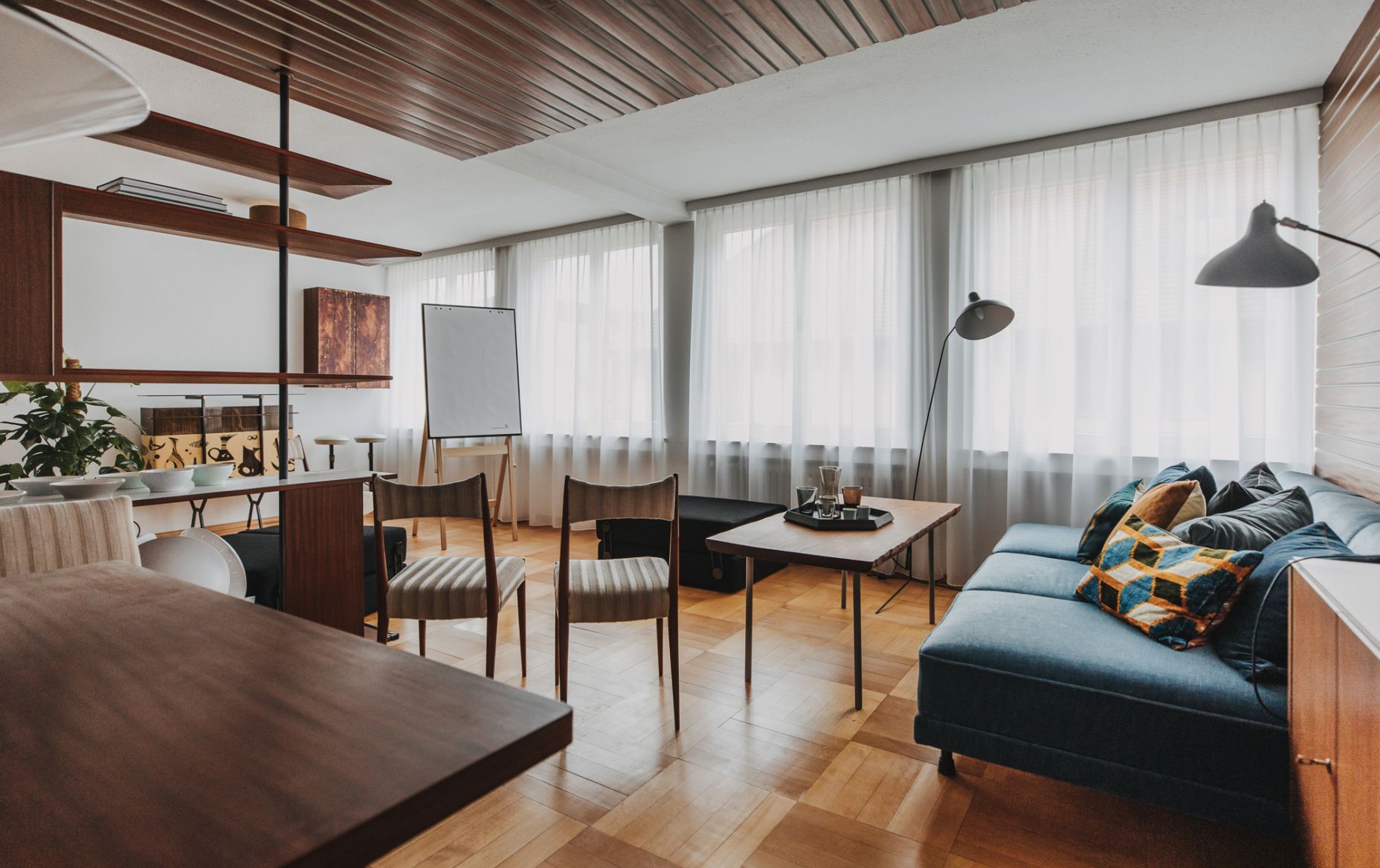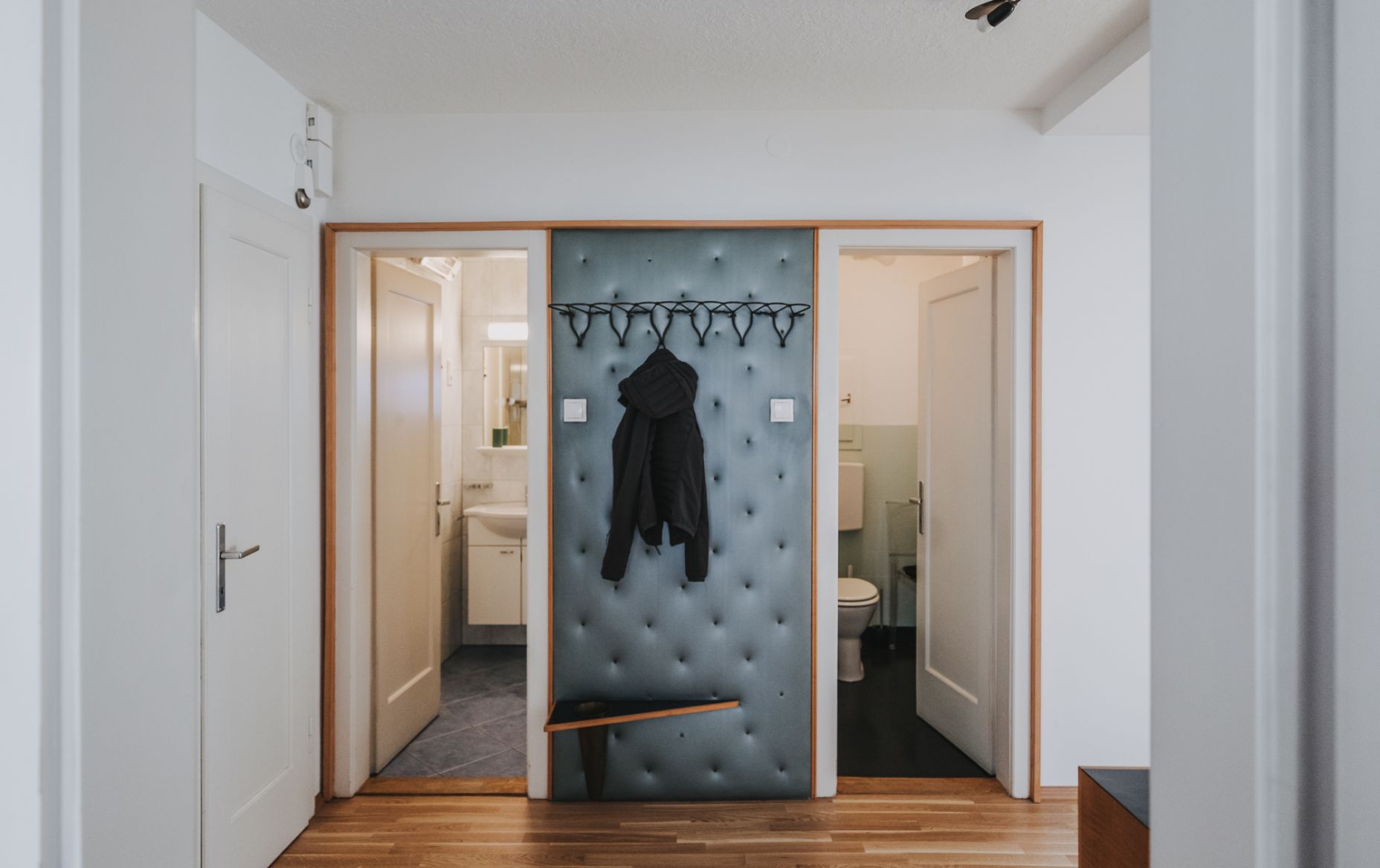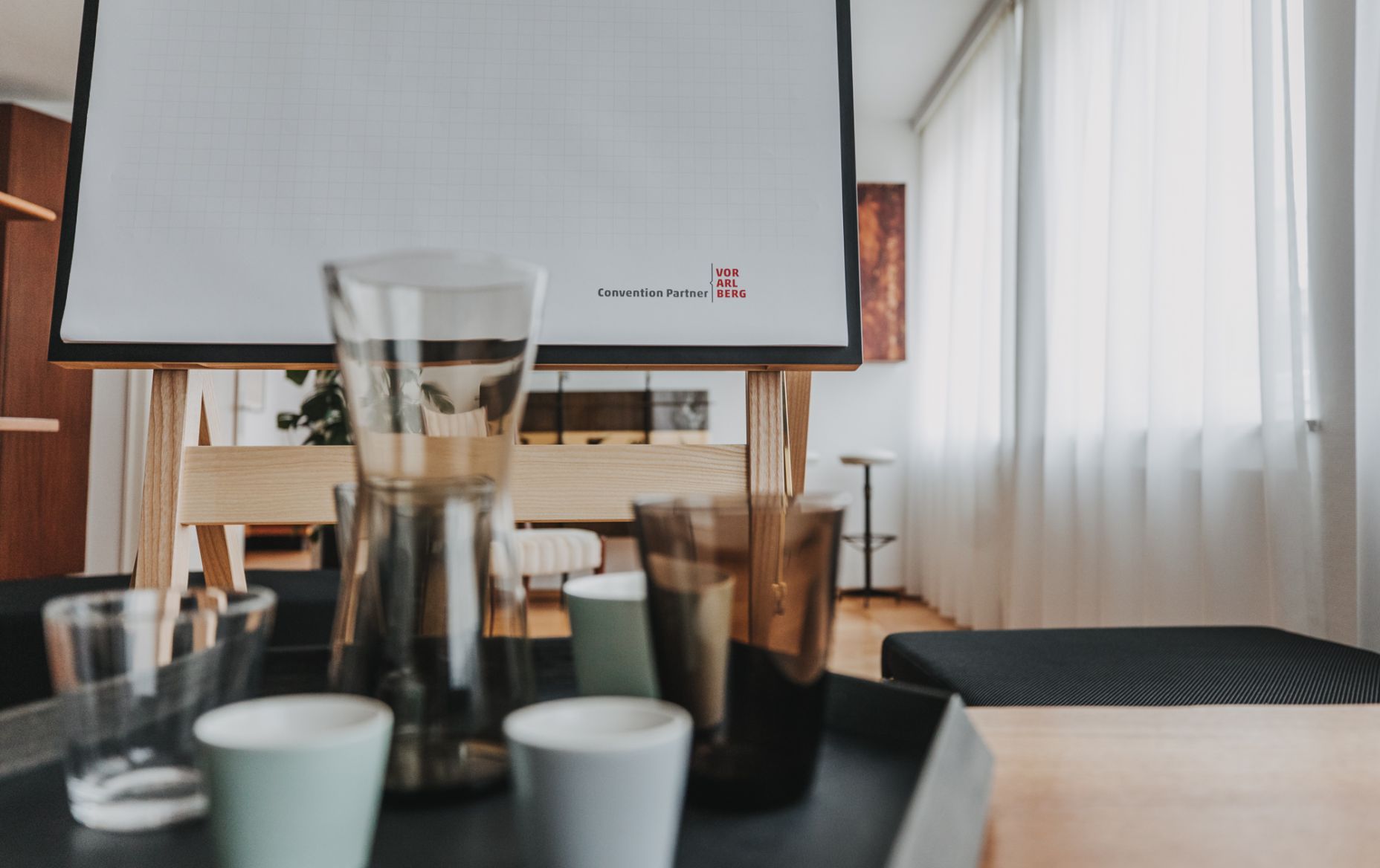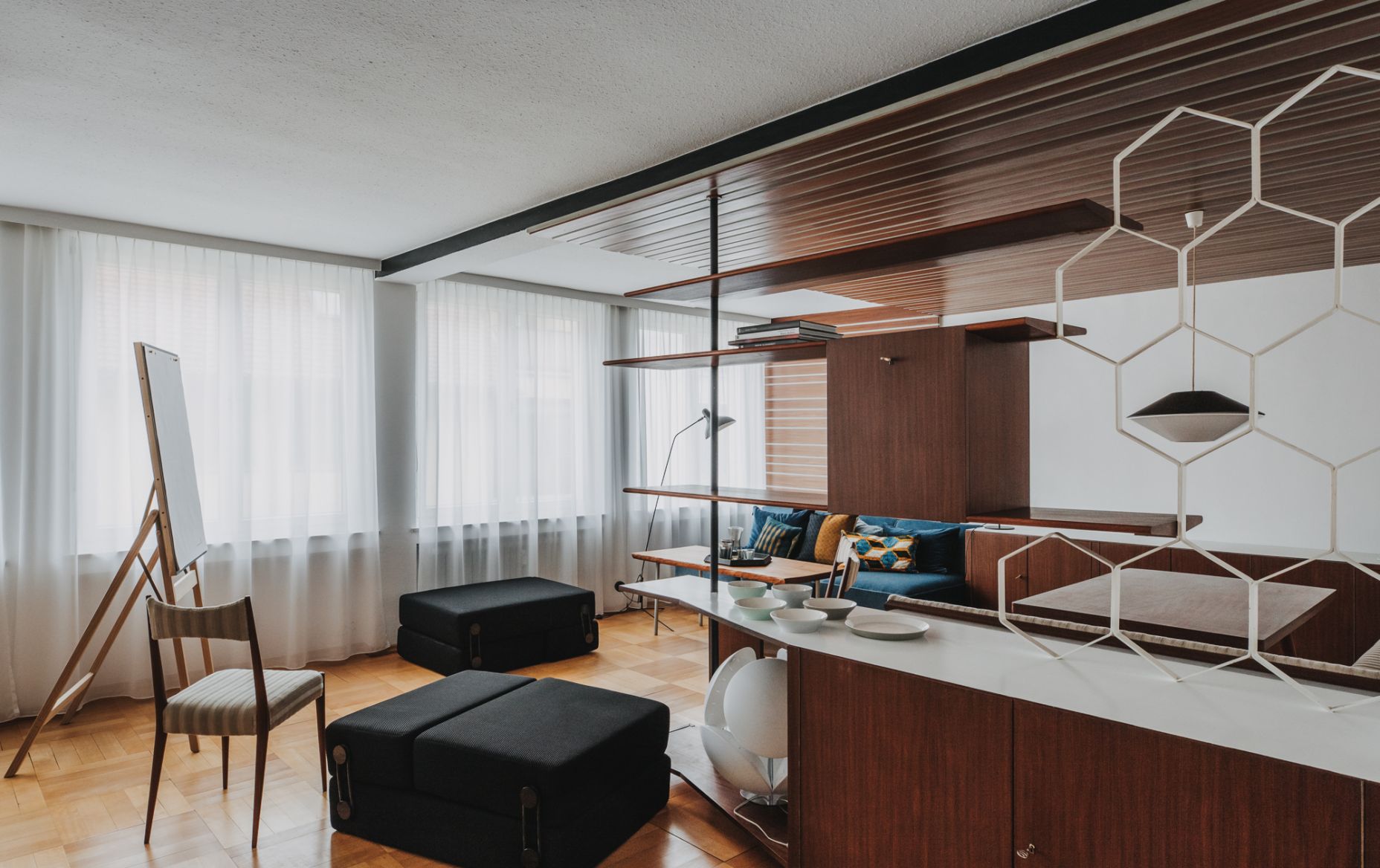 Are you interested in planning an event in Vorarlberg?
Key Data
Name
m²
Measurement
l x w x h
divisible in
(m² per part)
Capacity in
theater style
Capacity in
class room style
Capacity in
banquet style
Daylight
Black-out blinds
Aircondition
SPACE as an event venue
38m²
7-5,4
-
6-8
-
-
-
STUDIO as a room to retreat to
15,8m²
3,3-4,7
-
2
-
-
-
KITCHEN as a room for
cooking or for caterers
7,6m²
-
-
-
-
-