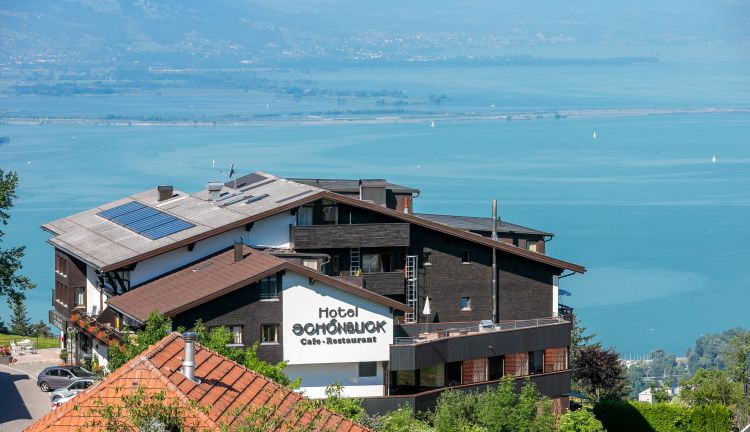 Hotel Schönblick
Eichenberg sits enthroned at an altitude of 800 metres. The open view from the terrace across Lake Constance and as far as the Swiss mountains is second to none.
The large seminar room offers enough space for up to 30 people to work comfortably, a smaller seminar room for ten persons and the option of Eichenberg's multi-purpose house which holds 50 people are further possibilities. The swimming pool with the spectacular view of the lake, an introduction to archery – these options make work seem more attractive. Yet at the end of the working day, most attendees find themselves sitting on the sun terrace and letting their thoughts wander. The choice wine cellar becomes an important component by this point at the latest.
Number of rooms: 32
Contact: Monika und Karlheinz Hehle
Hotel Schönblick
Dorf 6
6911 Eichenberg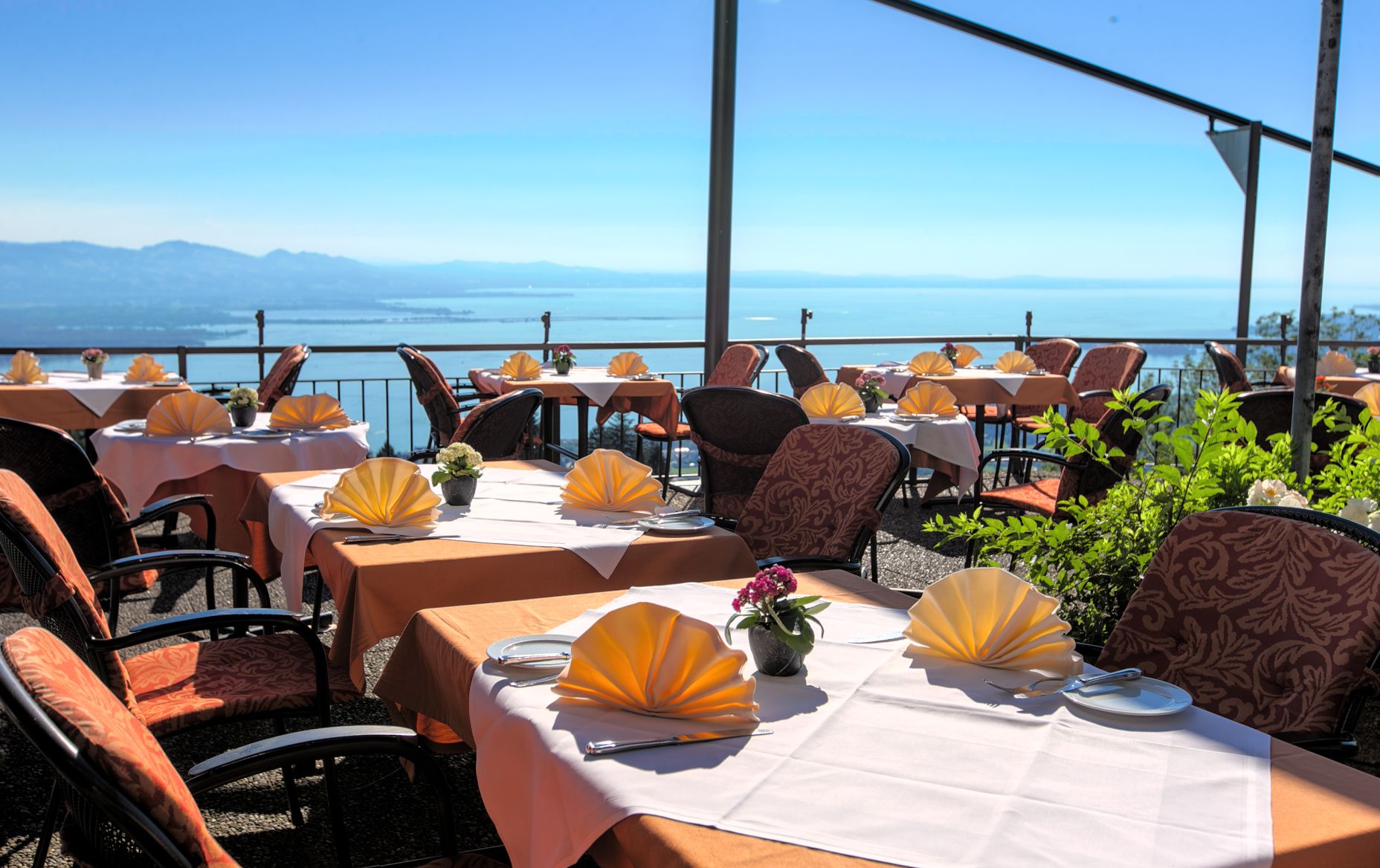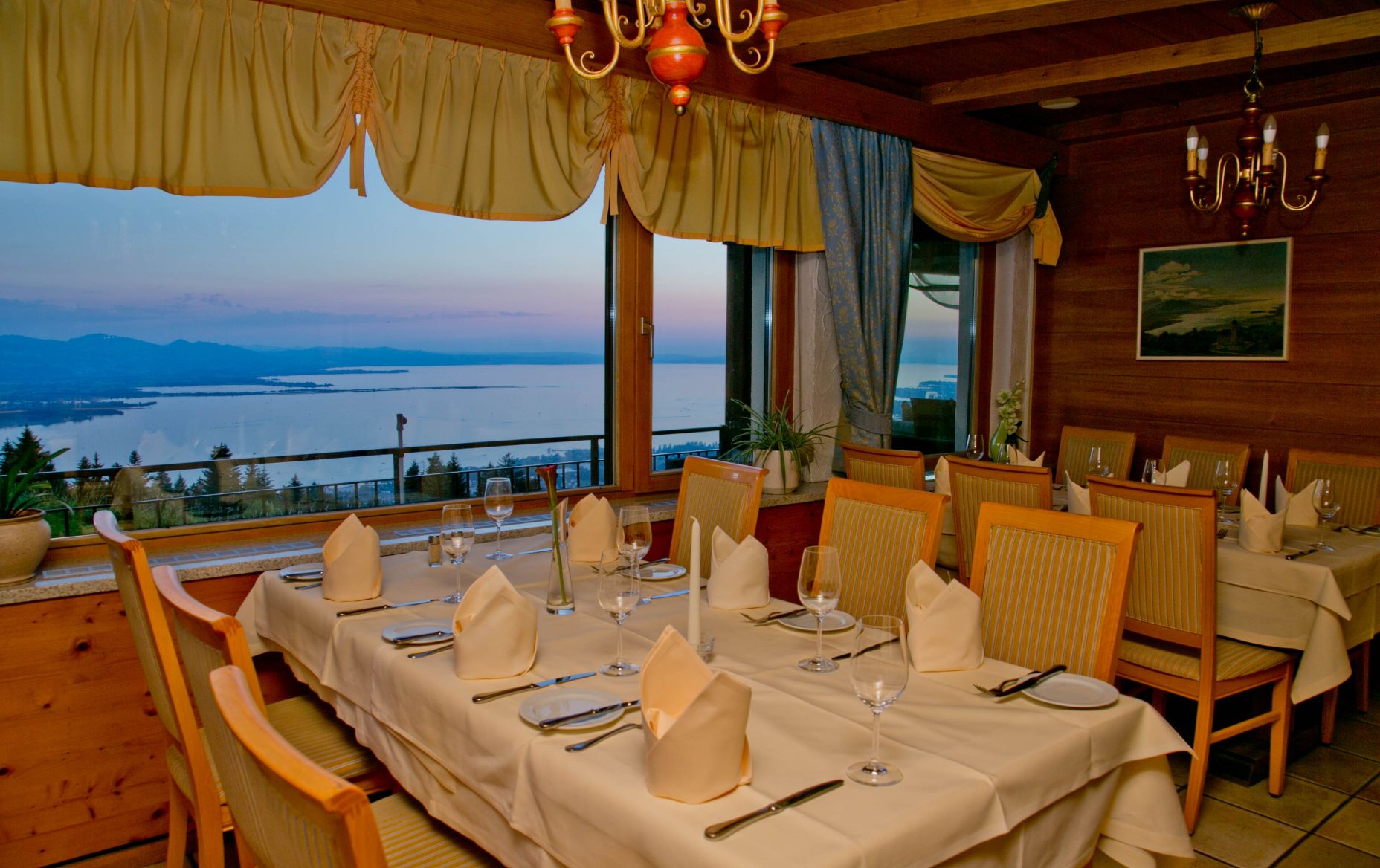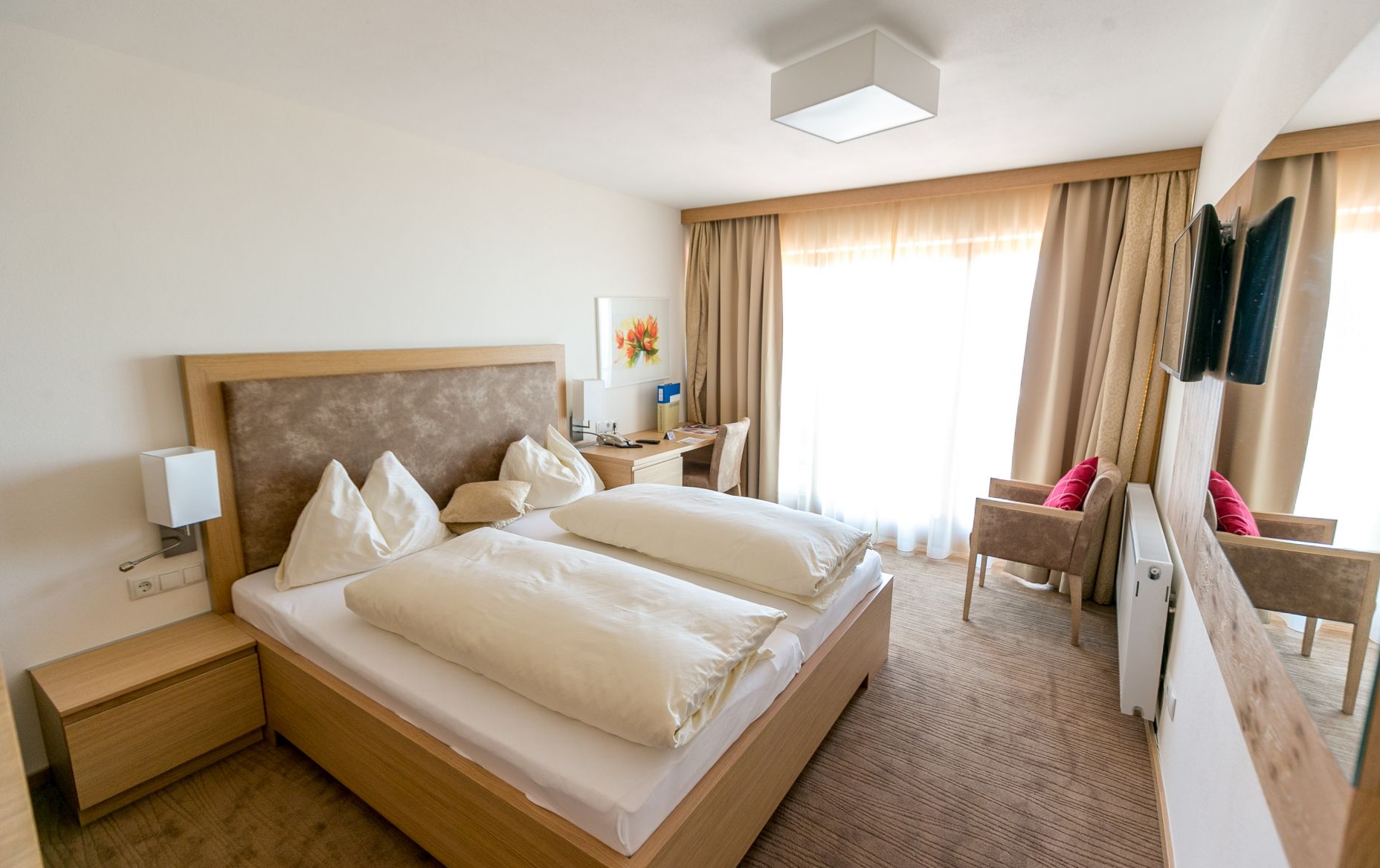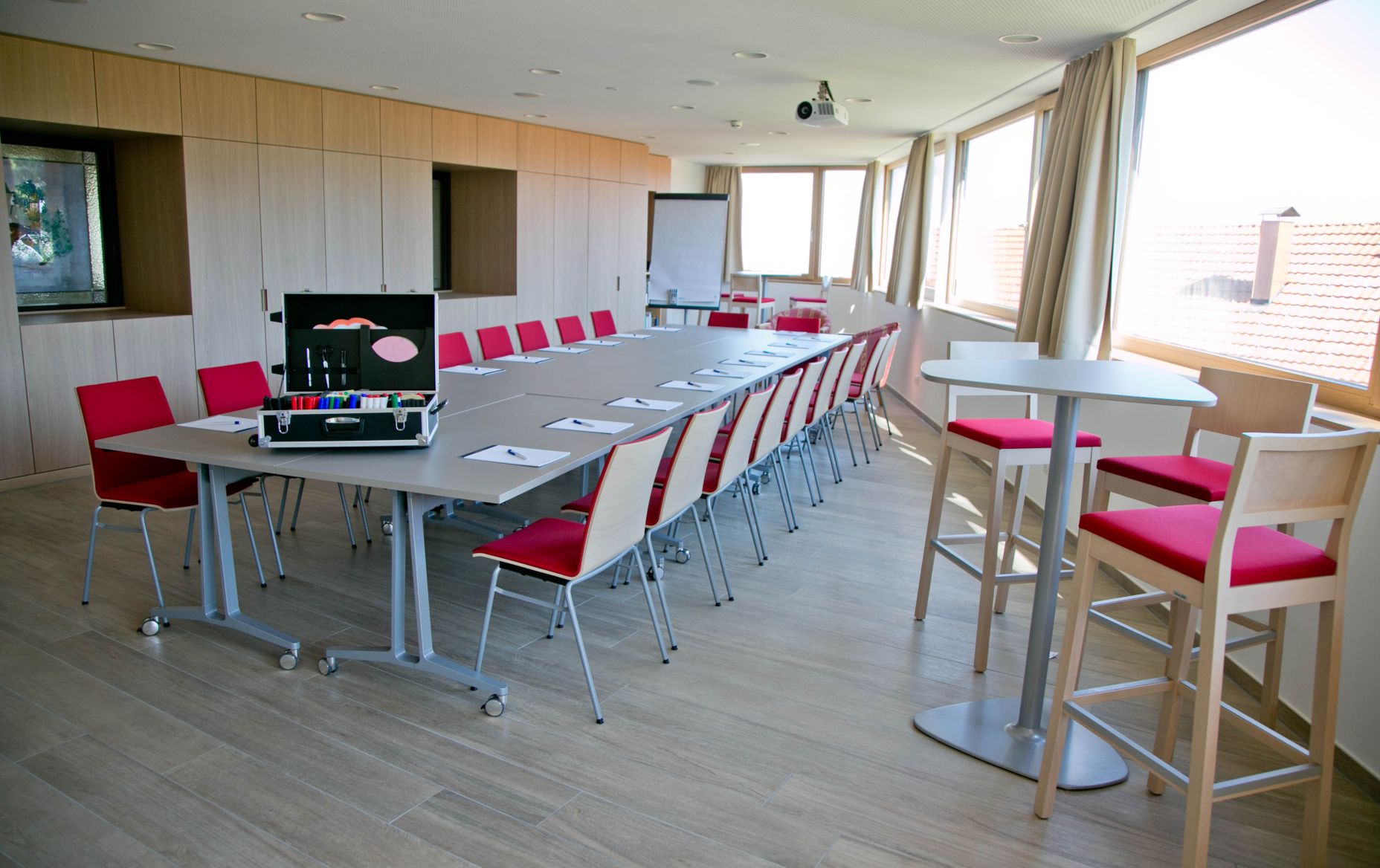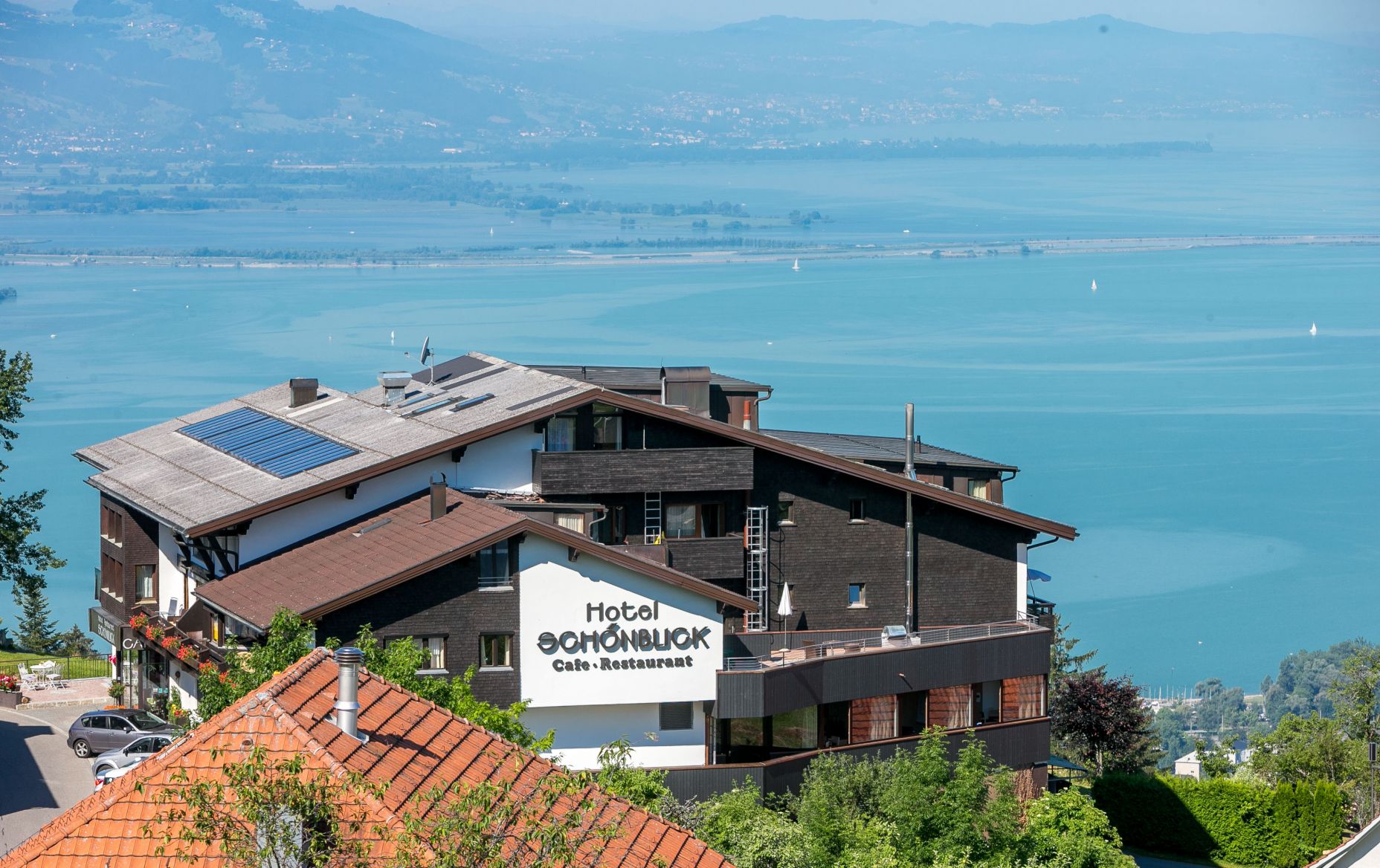 Equipment
Indoor pool
Restaurant
Garden/Terrace
Car parking and/or garage
Sauna/steam bath
Accessibility (widely)
Credit cards accepted
Are you interested in planning an event in Vorarlberg?
Key data
Name
m²
Measurement
l x w x h
divisible in
(m² per part)
Capacity in
theater style
Capacity in
class room style
Capacity in
u-shape style
Daylight
Black-out blinds
Aircondition
Großer Seminarraum
100m²
15 x 7 x 4
-
50
30
25