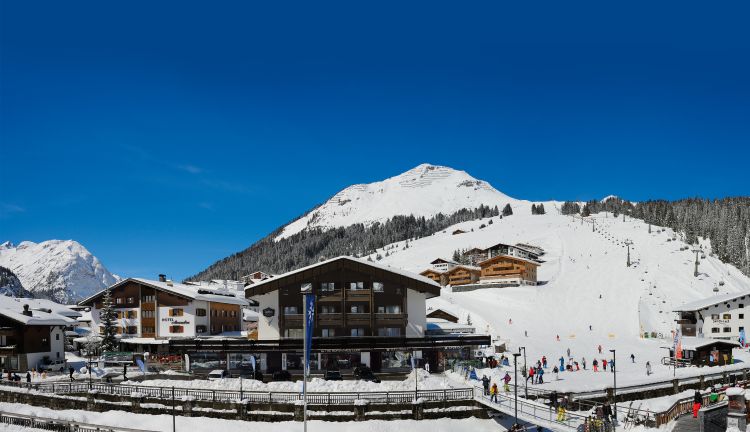 Hotel Jagdhaus Monzabon
Hold your meeting against a stunning backdrop. Seminarhotel Monzabon is able to help you cross boundaries and create scope for new ideas and thoughts with its modern hunting-lodge style and a sophistication that is refreshing.
Exchange ideas in a superior setting, let yourself be inspired by the flair and create new visions. The inviting meeting room at Hotel Monzabon has been designed in an informal living-room style and is equipped with NovoTouch high-end communication solutions. Meetings that run for several days or longer downtimes will particularly benefit from the variety of options that the conference hotel offers to break up the session a little: an ice-skating rink invites people to ice skate, pirouette or simply enjoy a game of curling. The wonderful wellness area with indoor swimming pool and sauna world presents a warming contrast to the ice rink and the pulsating centre of the lifestyle village of Lech is to be found on the hotel's front doorstep. The entire building is characterised by its homely alpine atmosphere, which is especially evident in the recently renovated restaurant, bar and reception area.
Number of rooms: 31
Contact: Melanie Schneider or Margreet van Schoot
Hotel Jagdhaus Monzabon
Tannenberg 228
6764 Lech
Equipment
Indoor pool
Fitness room
Restaurant
Garden/Terrace
Car parking and/or garage
Sauna/steam bath
Credit cards accepted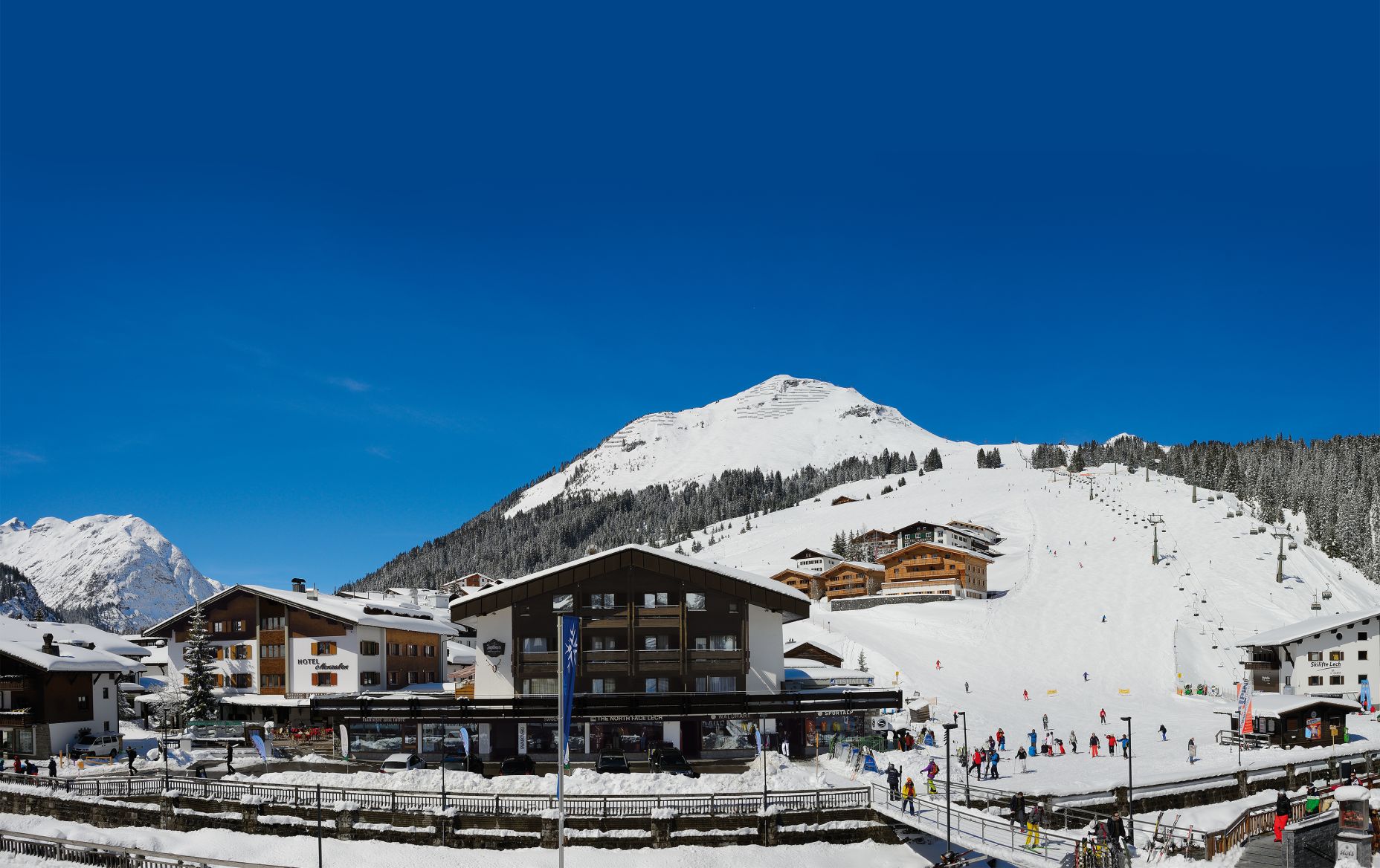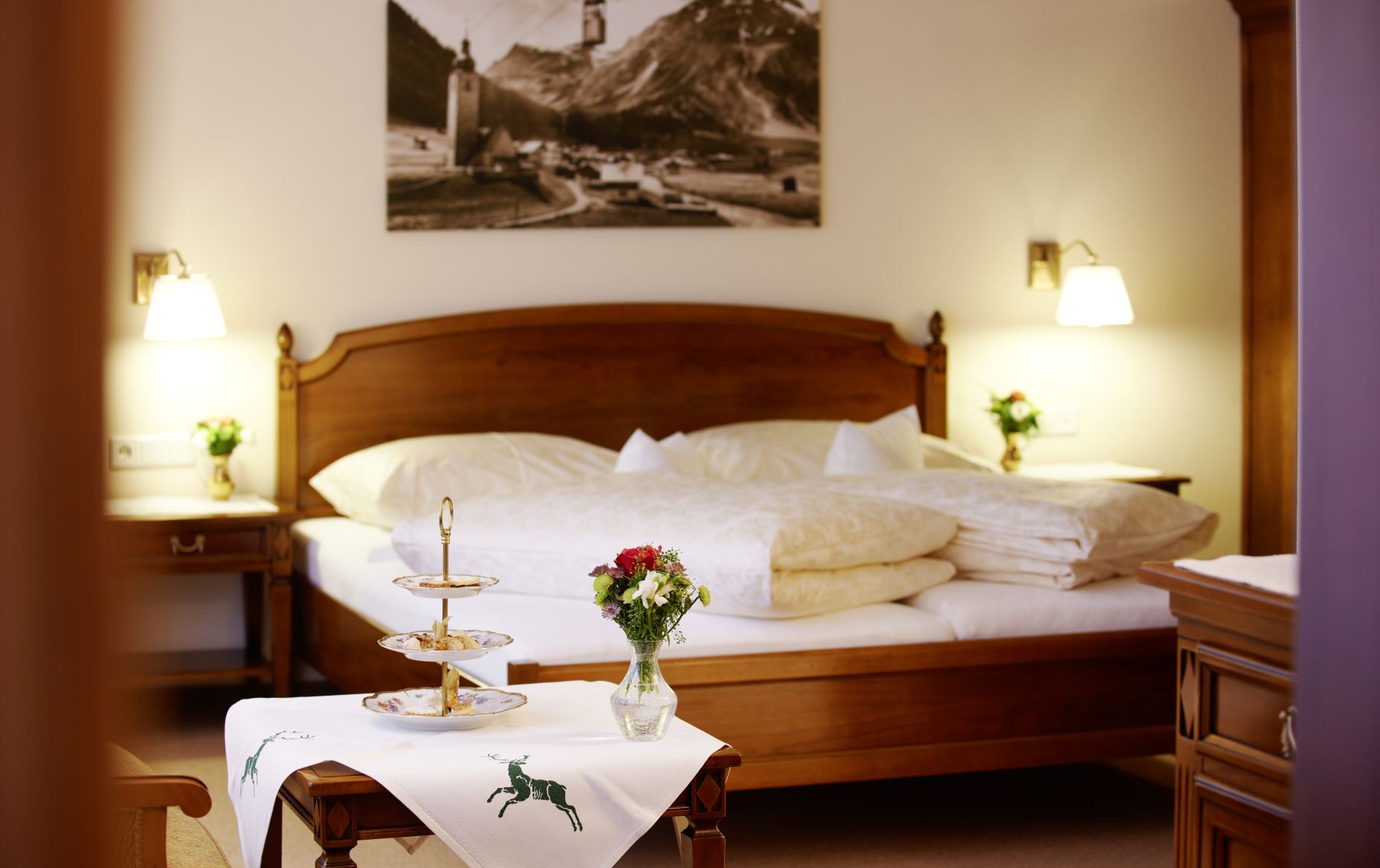 © Marcel Hagen, Studio 22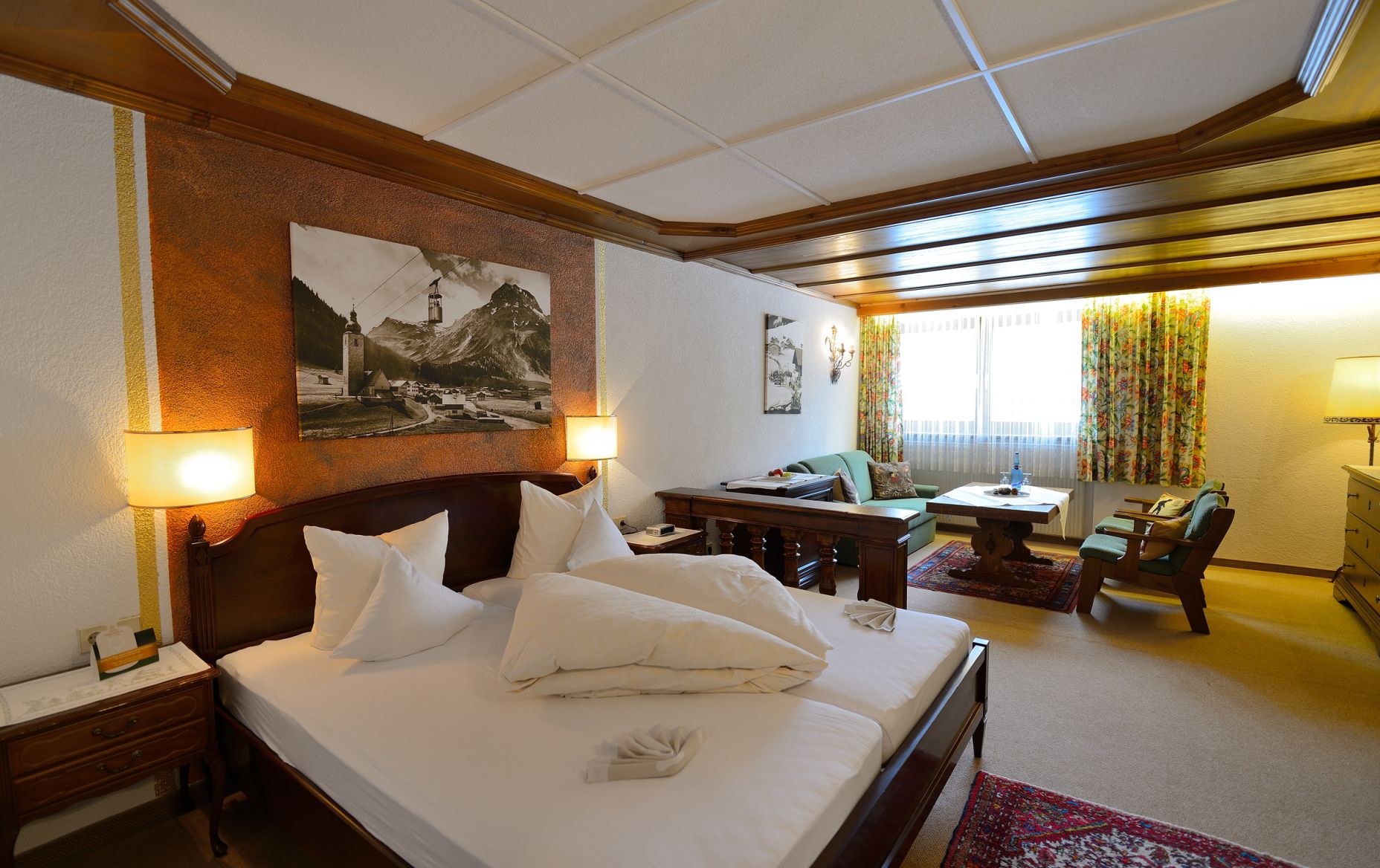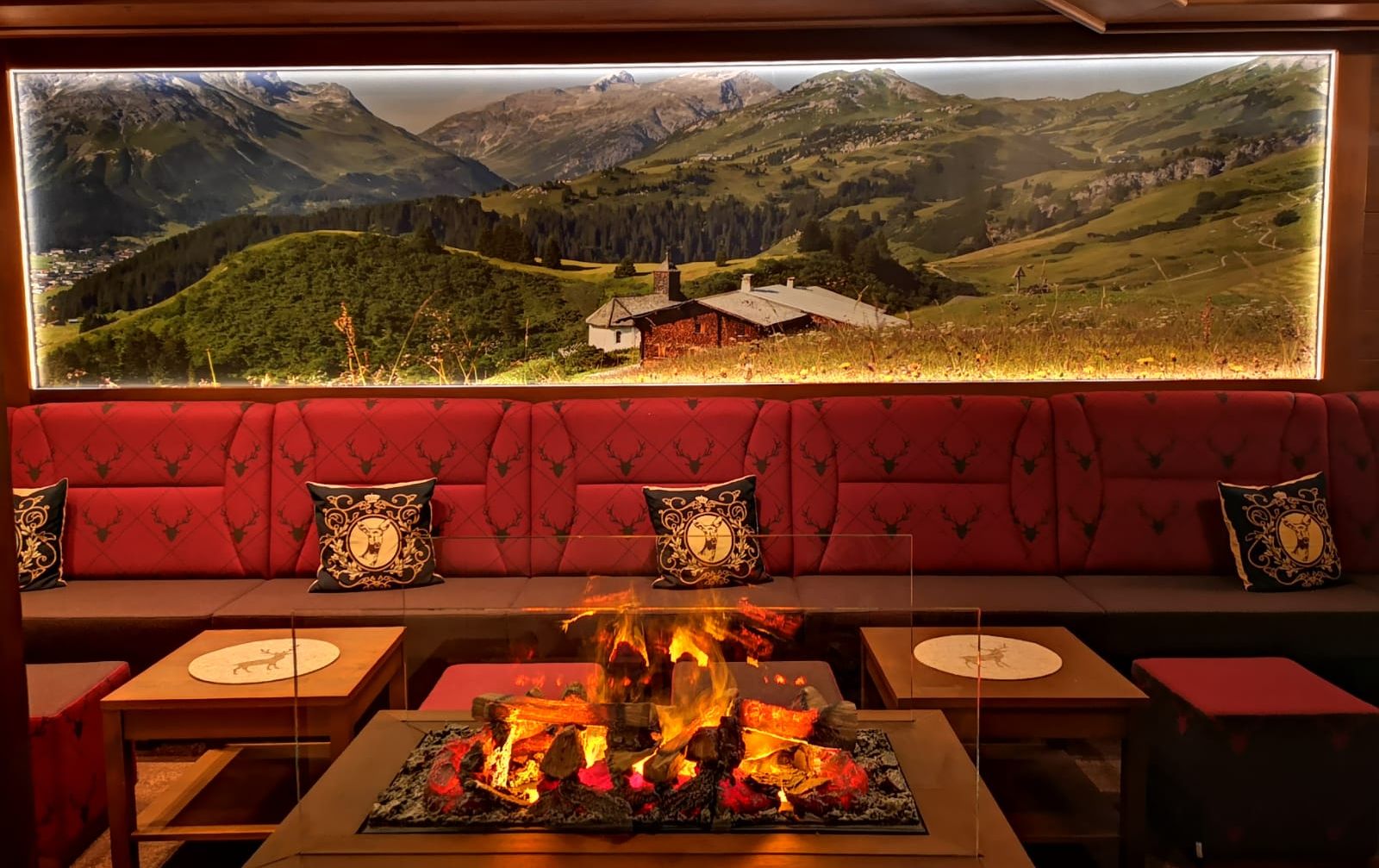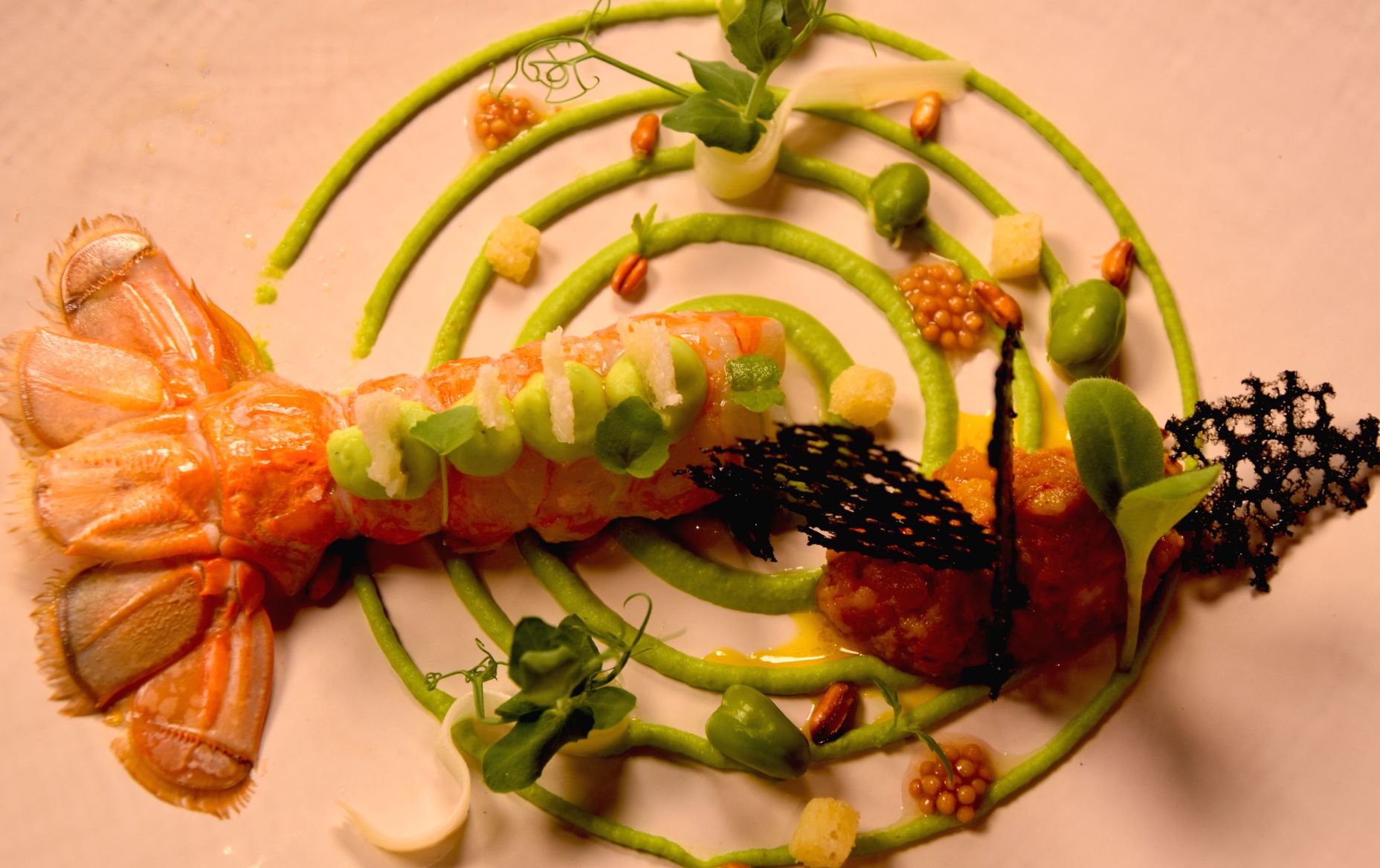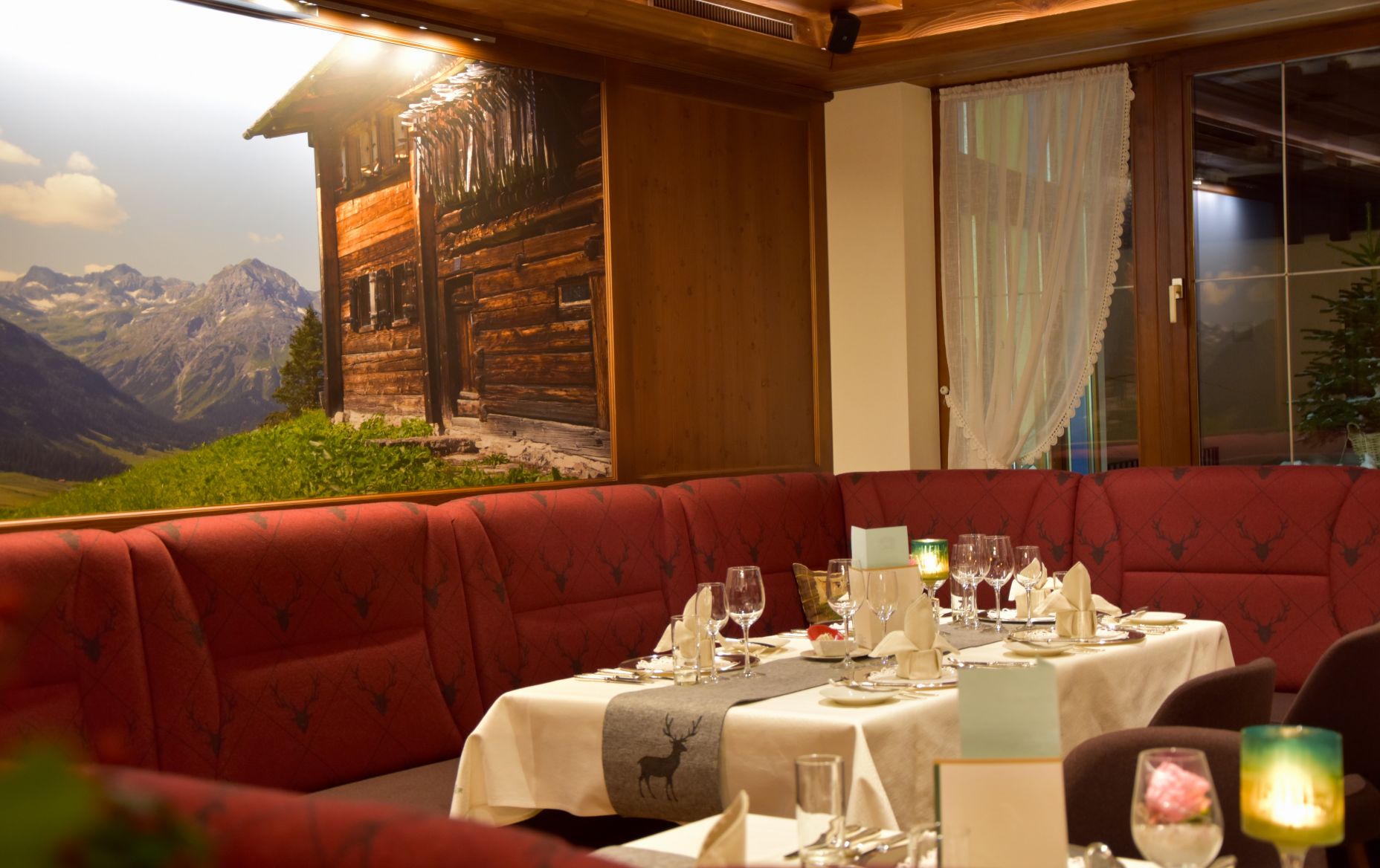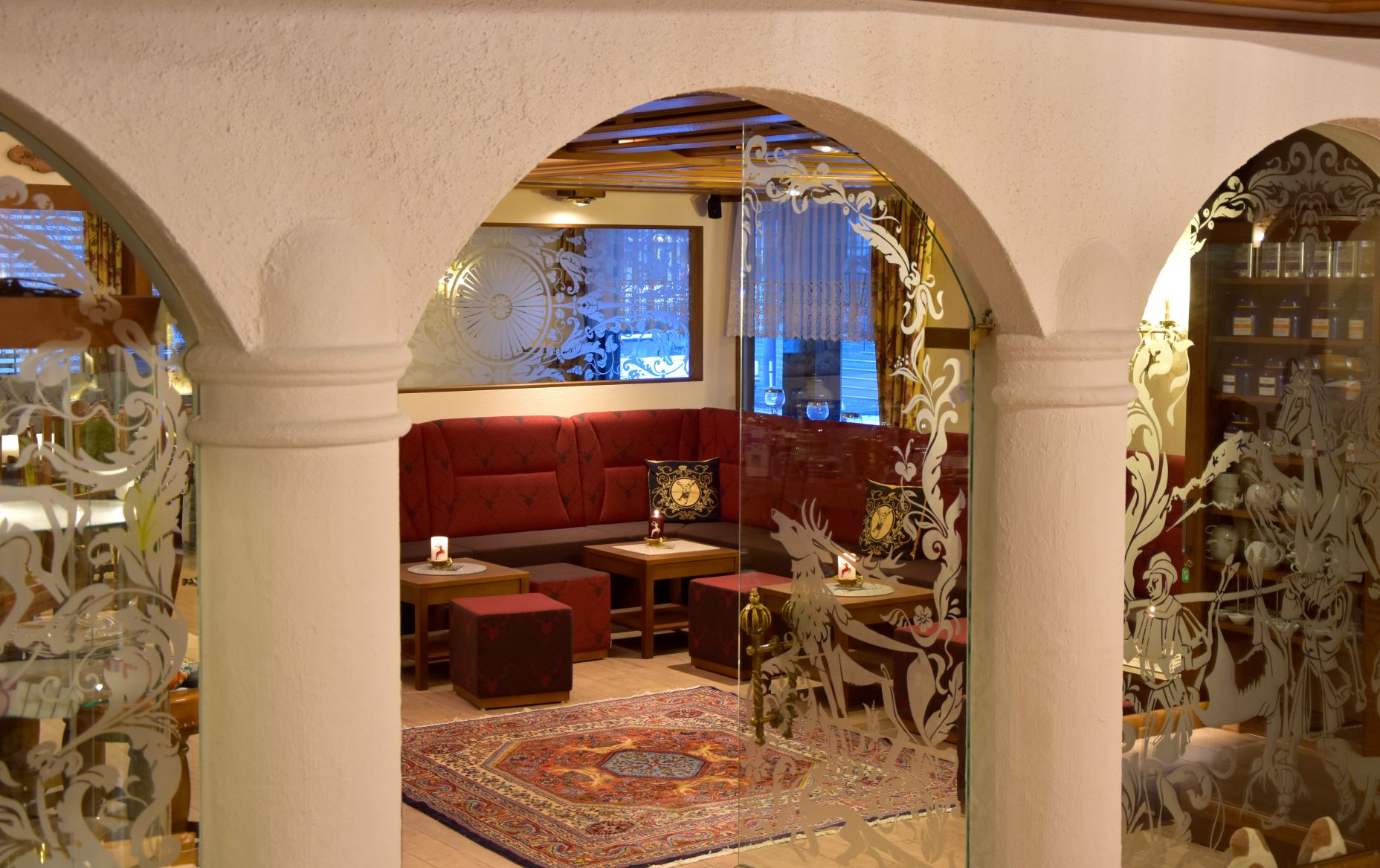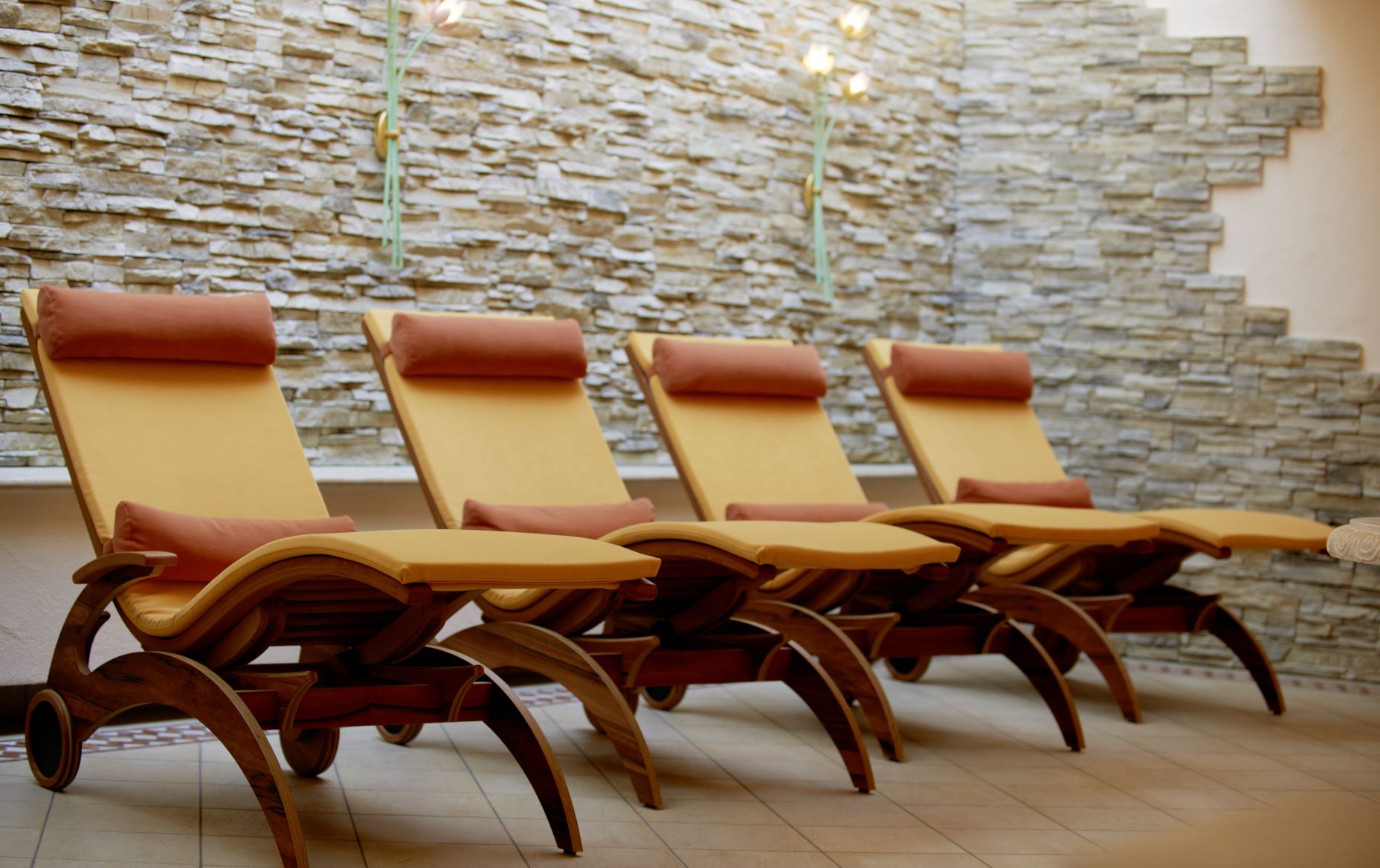 © Marcel Hagen, Studio 22
Are you interested in planning an event in Vorarlberg?
Key data
Name
m²
Measurement
l x w x h
divisible in
(m² per part)
Capacity in
theater style
Capacity in
class room style
Capacity in
u-shape style
Daylight
Black-out blinds
Aircondition
Wohnzimmer
87m²
6 x 14,5 x 2,6
48
30
15
-