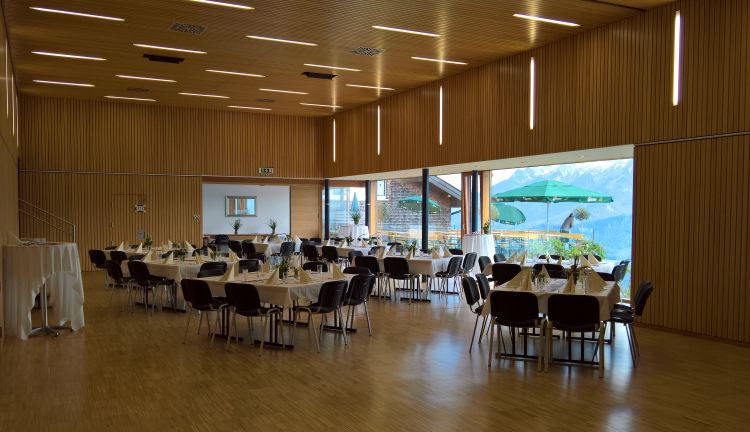 Meeting Location Toni's Luag Ahe
Creative work always needs a source of inspiration. At Toni's, you're sitting right in front of it. The meeting hall's glass façade does not only flood the rooms with pleasant daylight, it also frames a view that's second to none.
Dünserberg
Conference location
Eventlocation
Anfragen
The border triangle between Switzerland, Liechtenstein and Austria is a magnificent sight and will leave an unforgettable impression. The meeting hall at Toni's Luag Ahe is very spacious and offers space for up to 150 participants. It also boasts state-of-the-art WiFi , a video projector and a stage. Smaller rooms have been arranged around the hall for people to work in smaller groups and the sun terrace is open to blow away the cobwebs. Individual inquiries are best addressed directly to Toni because the host puts his heart and soul into making (almost) anything possible for his guests. Toni's Luag Ahe is located in the smallest municipality of Vorarlberg, it counts just 150 inhabitants but is nevertheless easy to get to by public transport and offers sufficient parking for all participants.
Contact: Toni Küng
Tonis Luag Ahe
Montanast 22
6822 Dünserberg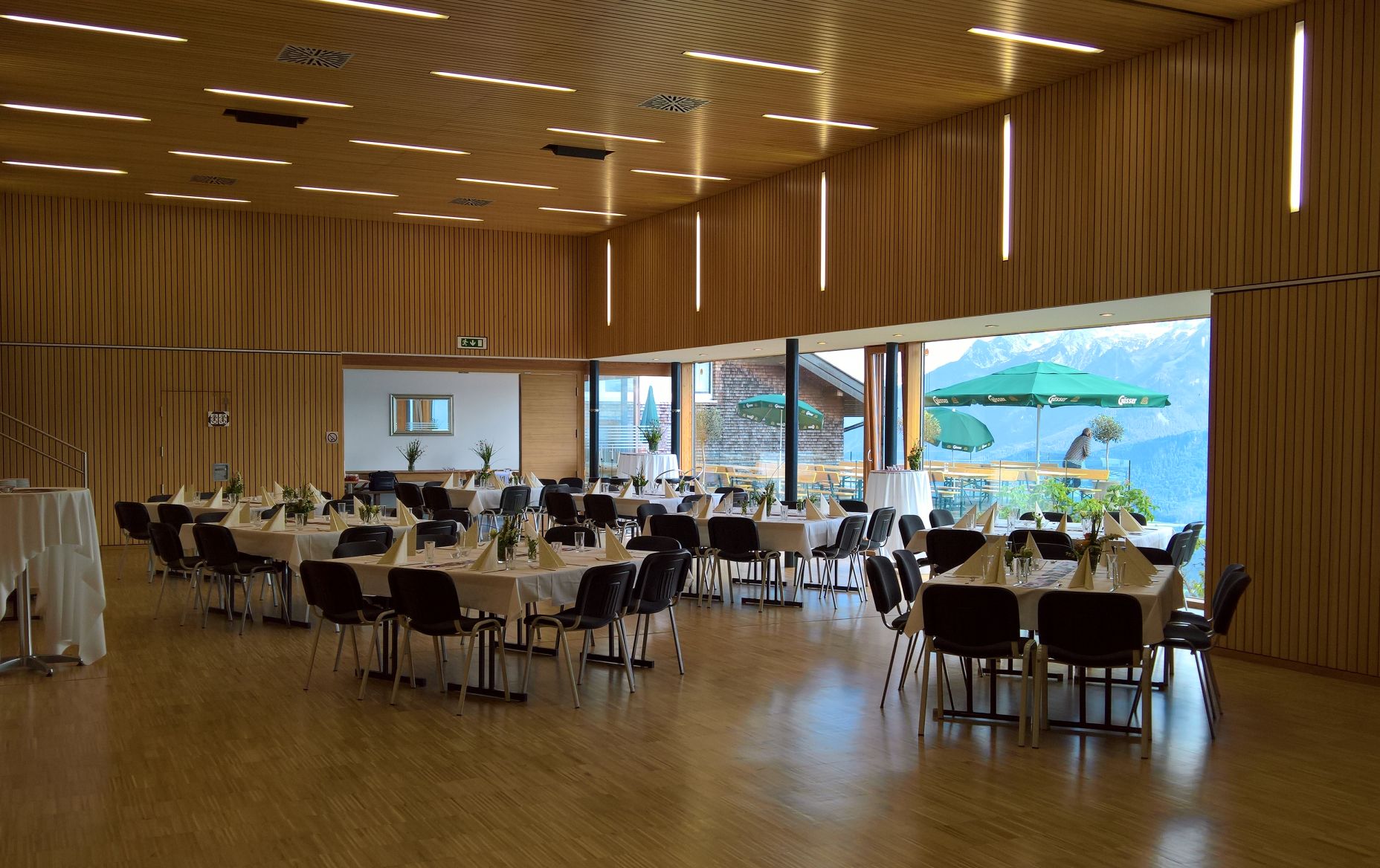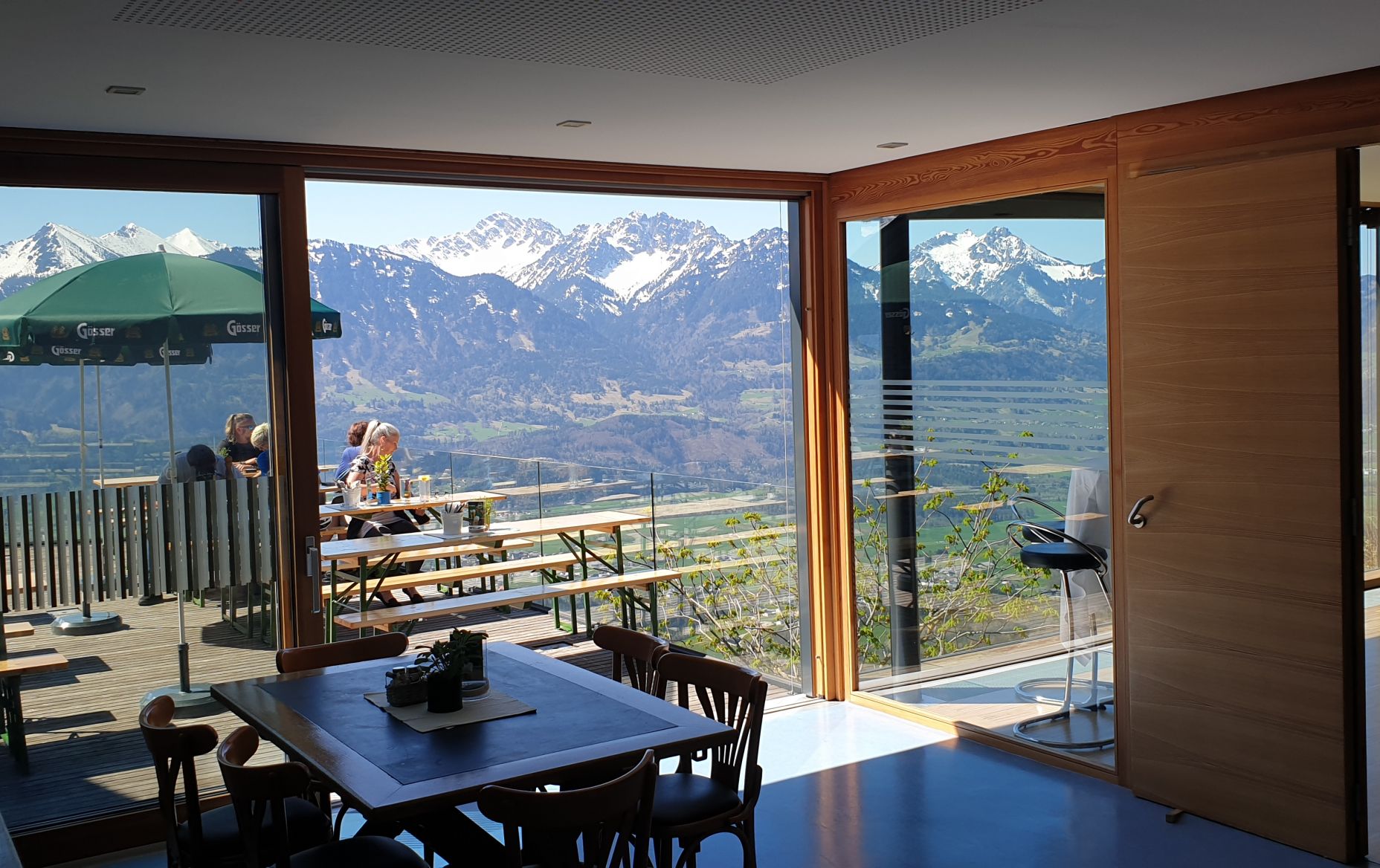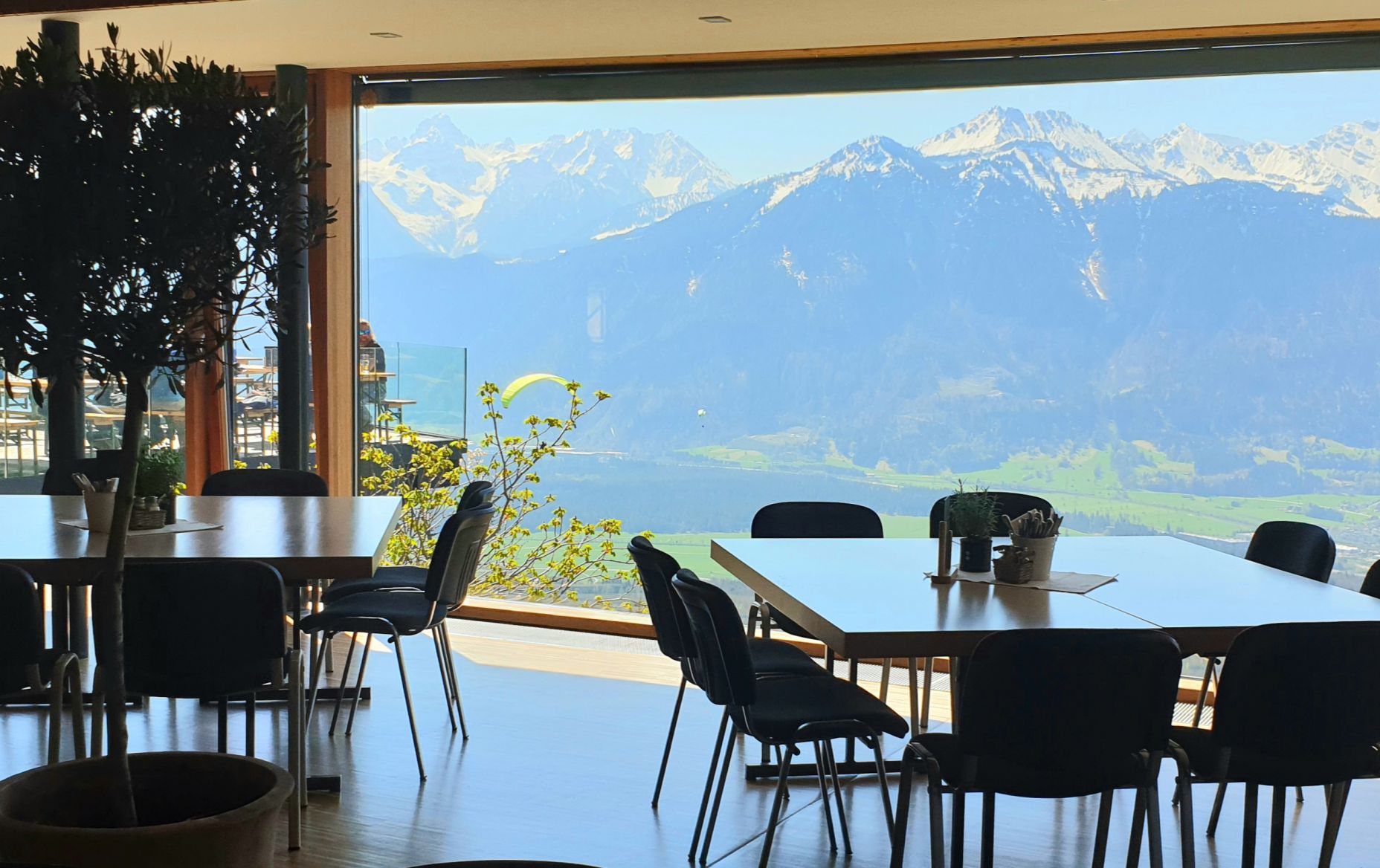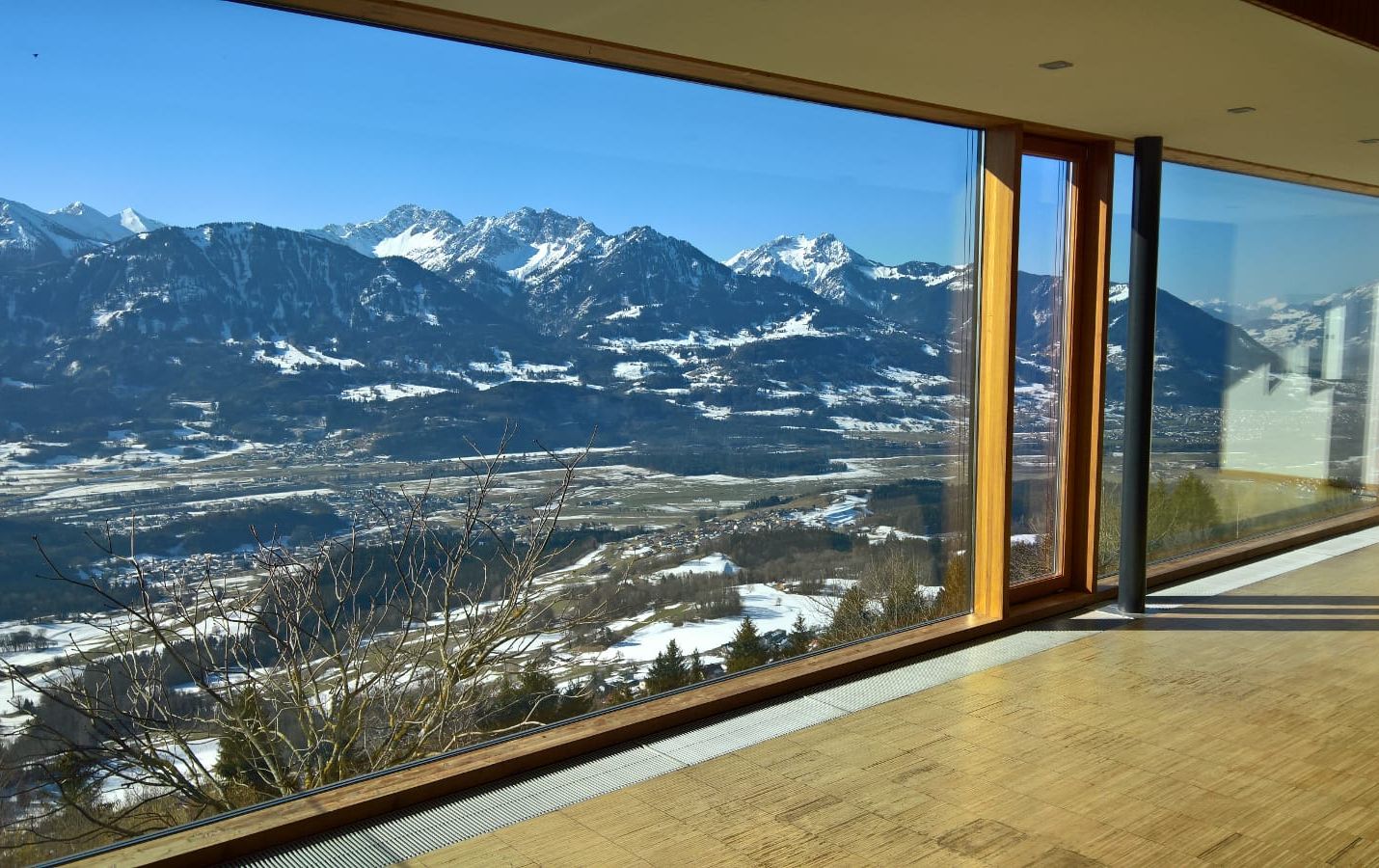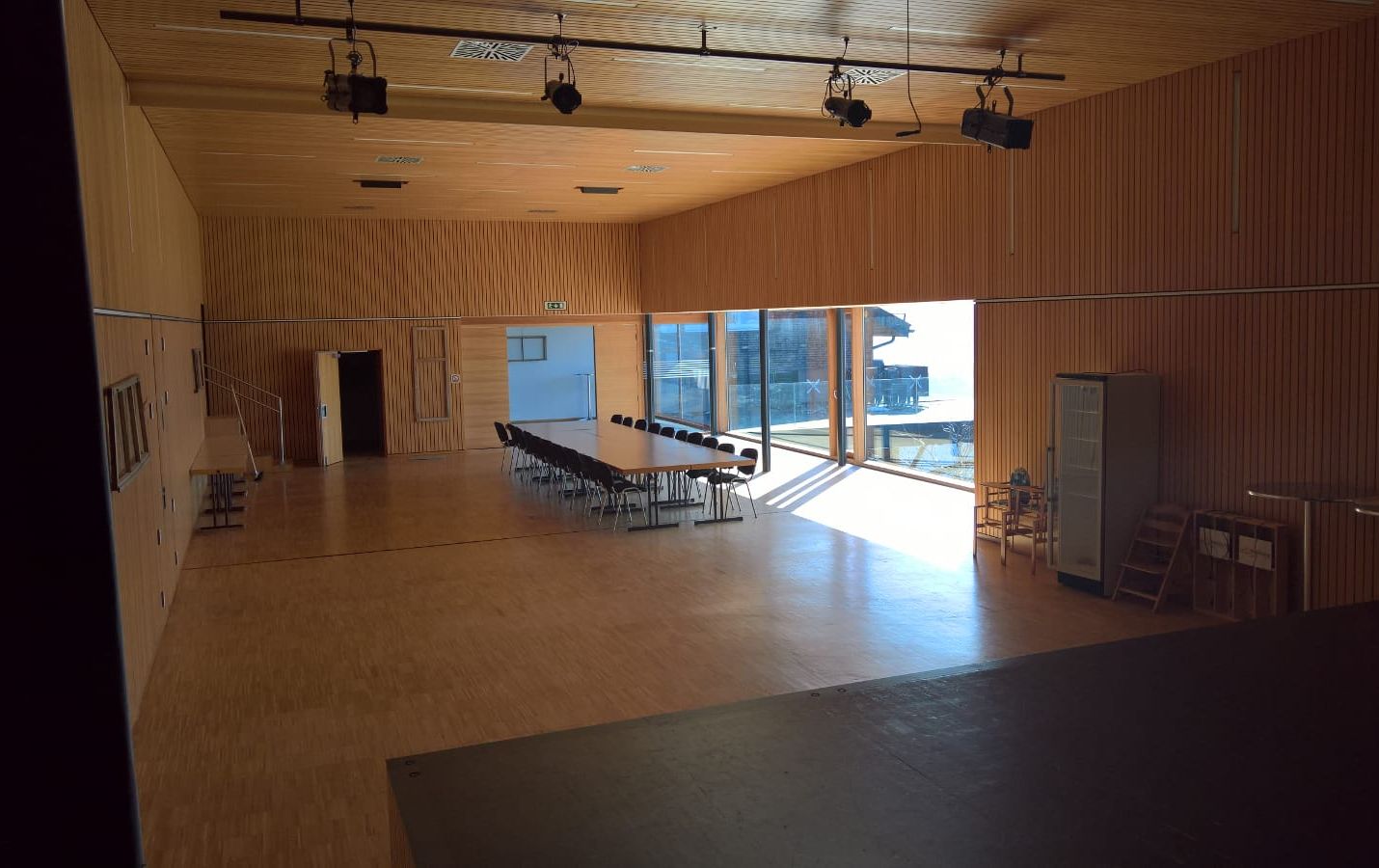 Are you interested in planning an event in Vorarlberg?
Key Data
Name
m²
Measurement
l x w x h
divisible in
(m² per part)
Capacity in
theater style
Capacity in
class room style
Capacity in
banquet style
Black-out blinds
Aircondition
Hall
160m2
16 x 10 x 4,3
100/60
180
90
150